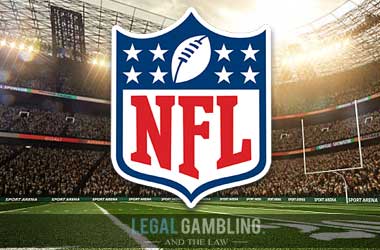 It's Tuesday and that means we're back with some highlights and news from around the league.
Week 13 has wrapped up and we're into the backstretch of the season, with just 4 games remaining for each team.
We also have some updated injury reports and a look at the candidates for Coach of the Year.
Following their 20-17 loss to the Arizona Cardinals, the Packers decided to fire head coach Mike McCarthy. McCarthy has been the head coach in Green Bay since 2006 and had apparently fell out of favour with the board of directors and some of the locker room.
He most notably led the Packers to a Super Bowl XLV win over the Steelers in Aaron Rodgers 3rd year starting.
Over the last 7 and a half years, McCarthy struggled to modernize his offense and rein in the gunslinger in Rodgers. Joe Philbin will serve as interim head coach for the remainder of the season. The Packers head coaching vacancy will be a hot commodity, as many coaches would relish in the opportunity to work with a generational talent in Rodgers as well as lead a franchise as historically renowned as the Packers.
Kareem Hunt…No Words
Video came out last week of former Chiefs running back Kareem Hunt striking, pushing, and kicking a woman in a hotel hallway.
The incident occurred back in February, when the NFL and Kansas City Chiefs organization opened an investigation after a police report was filed. Hill reportedly downplayed the event and lied to the Chiefs organization at the time, which gave them even more reason to terminate him.
Hunt cleared waivers as of Monday, and is now an unrestricted free agent who is free to sign with any team. While Hunt is young and very talented, one has to hope that the NFL as a whole begins to realize how much of an issue these domestic violence offenders are, and that more of them face bigger repercussions than a suspension or being cut from their respective team.
Coaches Of The Year
The Coach of the Year race is always hotly debated and there are always multiple worthy candidates. This year is no exception, and it will always be a subjective award based on what you're working with, how good your team was last season, and obviously your impact on your team's performance this season. Obviously these rankings can and will change with 4 weeks of football left that will inevitably make or break some of these candidates hopes.
Tier 1 (Favourites)
Matt Nagy
Currently #3 seed in NFC. 5-11 to 8-4, played huge part in Mitchell Trubisky's large statistical jump from year 1 to year 2 and surrounding Trubisky with capable skill players.
Bill O'Brien
Currently #3 seed in AFC. 4-12 to 9-3, after losing first 3 games has led the Texans on a 9 game win streak. Designed an offense to work around Deshaun Watson despite a weak offensive line and limited skill players (besides DeAndre Hopkins)
Frank Reich
Currently 1 game out of 6 seed in AFC. Got late start due to Josh McDaniels' falling out. Most picked them to finish bottom of their division. Has shown his offensive proclivity with Andrew Luck's success (and Eagles lack thereof).
Tier 2 (Deserve Consideration)
Sean Payton
Currently #2 seed in NFC. 11-5 to 10-2. Continues to evolve his offense around Drew Brees, who is having the most efficient season in NFL history. Brutal loss against DAL hurts his chances (had him in tier 1) but a strong finish can elevate his chances.
Pete Carroll
Currently #5 seed in NFC. 9-7 to 7-5. Not necessarily marked improvement in the win column, but the fact they are even competitive in the NFC despite all their offseason losses and injuries is a marvel to the majority of analysts.
Andy Reid
Currently #1 seed in AFC. 10-6 to 10-2. Old school West Coast disciple adapts his scheme to a more Air Raid approach to elevate Pat Mahomes on his way to the most productive season by a QB ever.
Tier 3 (Honourable Mentions)
Sean McVay
Anthony Lynn
Vance Joseph
Injury Report
BAL QB Joe Flacco (hip) – doubtful
BAL RB Alex Collins (foot) – placed on IR
CAR QB Cam Newton (shoulder) – questionable
CAR TE Greg Olsen (foot) – out
CHI QB Mitchell Trubisky (shoulder) – questionable
CIN WR A.J. Green (toe) – out. expected to be placed on IR
CLE CB Denzel Ward (concussion) – questionable
DAL T Tyron Smith (neck) – questionable
DEN CB Chris Harris (leg) – out
DET RB Kerryon Johnson (knee) – questionable
GB T Bryan Bulaga (knee) – questionable
GB DT Mike Daniels (foot) – placed on IR
HOU WR Keke Coutee (hamstring) – questionable
JAX CB Jalen Ramsey (knee) – questionable
KC S Eric Berry (foot) – questionable
KC WR Sammy Watkins (foot) – questionable
LAC RB Melvin Gordon (knee) – doubtful
NO T Terron Armstead (shoulder) – questionable
NYG S Landon Collins (shoulder) – questionable
NYJ QB Sam Darnold (foot) – questionable
NYJ S Marcus Maye (shoulder) – placed on IR
PIT RB James Conner (leg) – questionable
PIT OT Marcus Gilbert (knee) – questionable
SF RB Matt Breida (ankle) – out
TB WR DeSean Jackson (thumb) – questionable
TEN QB Marcus Mariota (hand) – questionable
Check back Thursday for some more storylines from around the league as well as an updated playoff picture and injury report. Cheers!