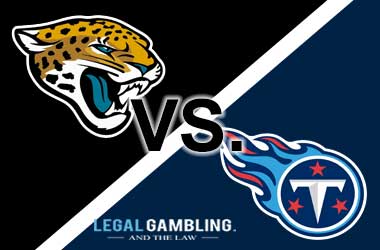 The Jags and Titans face off for the 2nd time this season in a AFC South rivalry matchup. The Titans lead the all time series 27-20, and the Titans have won 3 straight including a 9-6 win earlier this season in Jacksonville.
The Jaguars blanked the Colts this past weekend, 6-0, to end a 7 game losing skid. In week 11, they lost 20-16 to the Steelers, and lost 24-21 to the Bills in week 12.
The Titans beat the Jets 26-22 thanks to some late game heroics from Marcus Mariota and Corey Davis. In week 11, they lost 38-10 to the Colts, and lost 34-17 to the Texans in week 12.
GTBets has the Titans as 4.5 point favourites with an O/U of 38.
Jacksonville Jaguars
Cody Kessler seems to be entrenched as the starter, despite his less than impressive numbers. He led them to a win Sunday, but neither helped nor hindered them. It is still too early to tell what his long term impact will be. T.J. Yeldon continues to be their leading receiver with 53 catches for 472 yards and 2 TDs despite coming out of the backfield on the vast majority of his snaps. Dede Westbrook is their most effective receiver with 46 receptions for 553 yards and 4 TDs. Leonard Fournette leads their team in rushing despite missing 7 games with 90 carries for 314 yards and 4 TDs.
The Jags are just outside the top 5 in scoring defense, giving up just 20.2 PPG. Their pass defense is top 3, allowing just 207.2 yards per game and 15 TDs through the air, but is near the bottom of the league in sacks with 23. Their run defense is about league average, allowing 108.4 yards per game and 10 TDs on the ground. Jacksonville has forced just 11 TDs on the year and own a -11 turnover differential.
Injuries and Inactive Watch
G Josh Walker (foot) – questionable
Tennessee Titans
Titans late in the game seemed as comfortable as ever, and their playcalling seemed to be on the same page with Mariota. He has thrown for 2186 yards, 11 TDs and 7 INTs while completing 68.6% of his passes and averaging 7.9 YPA. Corey Davis has experienced some growing pains in his 2nd year, but appears to be developing into a solid receiver. He has 52 catches for 744 yards and 4 TDs on the year, while Dion Lewis has 43 catches, 309 yards and 1 TD out of the backfield. Lewis and Derrick Henry continue to split the backfield work, carrying 135 times for 464 yards and 1 TD and 128 times for 474 yards and 5 TDs respectively.
The Titans scoring defense is in the top 10, allowing just 20.4 PPG. Their pass defense is top 5, allowing just 221.6 yards per game and 16 TDs through the air, but is below average in terms of sacks with 27 on the year. Their run defense is below average, allowing 119.8 yards per game and 8 TDs on the ground. They have forced just 9 turnovers on the year and own a -4 turnover margin.
Injuries and Inactive Watch
No Significant Injuries to Report
Predictions
The last time these 2 teams played, it was an ugly knock down drag-out game that didn't see a touchdown scored. Expect a bit more offense this time around, but a similar type of game. Cody Kessler will most likely retain his starting spot after playing a very average but clean game. The Jags will have Fournette back, and they will resume their ground and pound attack to wear out the Titans.
In that last matchup, an injured Marcus Mariota had to come off the bench to lead the Titans to the W. He's looked better since getting healthy, and the Titans should be able to move the ball at minimum against the Jags. They need to find the endzone with a bit of consistency if they hope to squeak one out here. If their run game can come alive, they should have no problem putting away the Jags by a touchdown.
Final Pick: Titans