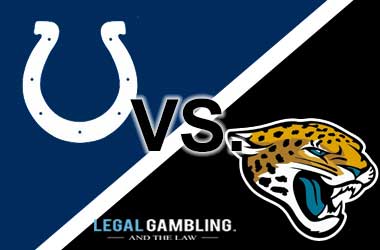 The Colts travel to Jacksonville for an AFC South showdown as the Colts look to keep pace in the playoff race. The Colts lead the all time series 23-12, and the Colts beat the Jags 29-26 earlier this season.
The Colts defeated the Dolphins 27-24 this past week on a late field goal. In week 10, they beat the Jags 29-26, and beat the Titans 38-10 in week 11.
The Jaguars have lost 7 straight, most recently a 24-21 loss to the Buffalo Bills. In week 10, they lost 29-16 to the Colts, and lost 20-16 to the Steelers in week 11.
GTBets have the Colts as 4 point favourites on the road with an O/U of 47.5.
Indianapolis Colts
Frank Reich and Andrew Luck have this Colts offense humming. Luck has thrown for 3112 yards, 32 TDs, and 11 INTs on the year while completing 68.4% of his passes and averaging 7.1 yards per attempt. T.Y. Hilton leads the team with 45 catches for 710 yards and 6 TDs, while Eric Ebron leads the team with 11 TDs to go along with 508 yards and 44 receptions. Marlon Mack leads the team with 556 rushing yards and 4 TDs on 109 carries, while the duo of Jordan Wilkins and Nyheim Hines have combined for 126 carries for 600 yards and 2 TDs.
The Colts are in the bottom half of the league in scoring defense, allowing 24.8 PPG. Their pass defense is 20th in the league, allowing 253.9 yards per game and 18 TDs through the air, and are below average in terms of sacks with 27. They are just above average in run defense, allowing 106.4 yards per game and 8 TDs on the ground. The Colts have forced 20 turnovers this season and are +3 in turnover margin.
Injuries and Inactive Watch
TE Jack Doyle (kidney) – placed on IR, RB Marlon Mack (concussion) – questionable, C Ryan Kelly (knee) – doubtful
Jacksonville Jaguars
The Jaguars are making some changes. They fired their offensive coordinator Nathaniel Hackett this week, and subsequently benched Blake Bortles in favour of Cody Kessler. Kessler has had limited game action this season, but did show he could move the ball in week 7 when they played the Texans. In that game, Kessler went 21/30 for 156 yards with 1 TD and 1 INT, but the offense looked more fluid than it did with Blake Bortles. Dede Westbrook and Donte Moncrief are the primary receiving options, hauling in 43/528/4 and 34/517/3 respectively, while T.J. Yeldon has been a threat as a dump off option, catching 46 balls for 423 yards and 4 TDs. The Jags will be without Leonard Fournette in this game due to a suspension, so Yeldon and Carlos Hyde will get the bulk of the work. Yeldon has rushed 92 times for 385 yards and 1 TD on the year, while Hyde has 27 carries for 93 yards since coming over from Cleveland.
The Jags defense is top 10 in scoring, allowing 22.1 PPG. Their passing defense is top 5, allowing just 205.6 yards per game and 15 TDs on the year, but are bottom 5 in sacks with just 21. The Jags are below average in run defense, allowing 114.5 yards per game and 10 TDs on the ground this year. Jacksonville has forced just 11 turnovers this year, and are 30th in turnover margin at -11.
Injuries and Inactive Watch
RB Leonard Fournette (suspension) – out, G Andrew Norwell (ankle) – placed on IR, DT Marcell Dareus (back) – questionable
Predictions
The Colts offense has been stellar during their win streak, and Andrew Luck has been the catalyst. The last time these teams faced off, Luck went for 285 yards, 3 TDs, and 1 INT, and should be primed to do the same this time around. Frank Reich has shown that he is one of the main reasons for the Eagles success last season, and he can break down defenses with the best of them. The Titans run the ball just enough to keep defenses honest, but the way the Colts offensive line has been playing, there's nothing that makes me think that they wont have their way offensively.
The Jags offense is going to be a bit of a mystery at this point with Nathaniel Hackett on his way out and Cody Kessler stepping in for Blake Bortles. Another factor to take into account is that Leonard Fournette is suspended for the week. While the Colts are not world beaters on defense, the Jaguars offense amidst all the question marks, aren't really primed to put up enough points to keep up with the Colts offense. Since I started writing this piece, the number has already jumped from 3.5 to 4, and we suggest rolling with the Colts early before this number jumps anymore.
Final Pick: Colts (-4)