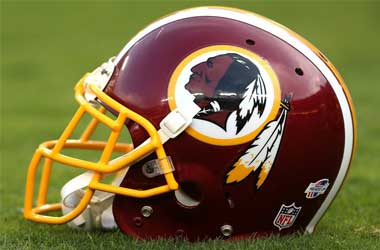 A letter sent by a group of Native American organizations to National Football League (NFL) commissioner Roger Goodell called for the league to compel the Washington Redskins to change their team name.
The letter contends that the NFL must bar the use of Native American intellectual property in the league, specifying Washington in particular for what many consider to be a racially insensitive term.
A number of Washington sponsors voiced out their support for the change. Team owner Dan Snyder has since come out to say that he is seriously considering changing it, stating that the team has already launched a review committee to study their options.
— Washington Redskins (@Redskins) July 3, 2020
The NFL has not publicly acknowledged receiving the letter. Many industry observers believe that Goodell will at least be open to supporting it, given his support of Snyder's announcement of the review committee last week.
Sponsors Back Name Change
A number of prominent Native Americans signed the letter, including retired PGA Tour player Notah Begay and Crystal Echo Hawk, the founder of IllumiNative. The letter stated that they are asking for a full re-branding of the team to remove any negative racial connotations toward Native Americans.
Snyder has refused to alter the Washington name since his purchase of the team in 1999, but has apparently had a change of heart. Snyder's announcement last week drew the support of some of the team's biggest sponsors, including PepsiCo, Bank of America, FedEx and Nike.
Fox Business
Some sponsors requested the team to change its name, in order to avoid controversy. PepsiCo released a statement that admitted it was time to change the name. The CEO of FedEx, Frederick Smith, is a minority owner of Washington. FedEx is also the title sponsor of the Washington stadium located in Maryland.
Name Change Part of Larger Conversation on Race
According to Snyder, the review process will take into consideration the long history of the Washington team name as well as input from external sources. The letter calling for them to change their name has called the "Redskin" name a racially derogatory term.
The murder of George Floyd while being held down by police officers in Minneapolis in May has led to widespread protests and upheavals calling for racial equity in the US. Native Americans believe that changing the Washington team name will be a good step towards repairing the relationship between their community and the NFL.