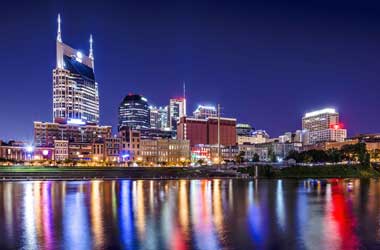 The Sports Wagering Advisory Council (SWAC) which comes under the Tennessee Education Lottery (TEL) has provided new information on the state's plans to launch online and mobile sports betting.
Tennessee approved legalised sports betting after a sports betting bill was passed by the state legislature earlier this year without the signature of Governor Bill Lee.
According to the SWAC, the timeline for the launch remains undetermined, though the TEL expects that the process will ramp up by mid-January, when the SWAC's next meeting is scheduled to be held. TEL published the proposed sports betting regulations last week to commence a 30 day public review period for public feedback.
This is a common custom among state regulatory bodies that are transitioning toward real-money sports betting. The feedback it receives will also be made public.
Local 24 Memphis
The new rules and regulations are slated to be implemented by mid-January 2020. Tennessee has no casinos and the launch of online and mobile sports wagering in the state will quickly show the state gaming regulator whether they got their rules and regulations right or whether they are loopholes that need to be addressed.
Tennessee Rep. Rick Staples who sponsored the sports betting bill pushed hard to get things moving as the goal was to launch sports betting before the Super Bowl. The latest estimates suggest this may no longer be possible as the TEL's primary focus is to launch only when they are fully satisfied that everything is in place to run a smooth betting operation.
Sports Betting Regulations
While Tennessee does not have brick and mortar casinos, the drafted rules and regulations announced by the SWAC feature strong language that clearly delimits what can and cannot be wagered on in the state. Tennessee's rules and regulations sometimes depart from industry standards, and impose clear limits on certain types of sports betting.
In its current draft, Tennessee will not allow in-game props on collegiate sports, as well as any props on any kind of injuries sustained in the field, a clear departure from the multitude of such bets available in other states.
TEL also plans to review and approve all forms of advertising and marketing for sports betting, and mandates that customers' betting limits must be respected and upheld by operators. Tennessee also requires that operators have a physical location for their sports betting within the state.