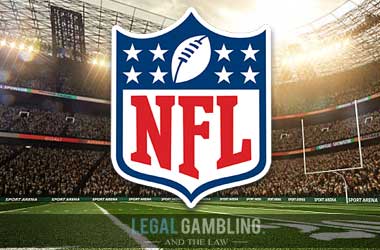 The National Football League (NFL) came out with a new set of rules earlier this year concerning player conduct and behaviour during the National Anthem.
This was brought about after the NFL received a lot of flak due to players 'taking a knee' during the National Anthem to protest police brutality to blacks.
The NFL cleared things up by passing a new rule in May 2018 which stated that NFL franchises will be penalized if any of their players who took a knee during the 2018 Season which starts on September 6. The new rules allowed players who did not want to stand for the National Anthem to remain in the locker room.
The new rules also gave each NFL franchise the permission to impose stricter punishments on players who took a knee during the National Anthem.
Miami Dolphins Wanted To Suspend Players For 4 Games
President Donald Trump had called on NFL franchise owners to sack NFL players who disrespected the National Anthem by refusing to stand. The NFL took a lot of negative publicity due to the protests as attendance and television ratings for games dropped while many sponsors chose to back out.
The Miami Dolphins decided to draw the link for the 2018 season by coming out with its own internal policy that would not only fine players who chose to take a knee but would also suspend them for four games. That is a pretty harsh penalty concerning the fact that players who get a four game suspension usually do so when they have done something that breaks the law.
ESPN
NFL Will Not Enforce New Rules
The NFL has confirmed that its new rules regarding protests during the National Anthem will not be implemented during the first few weeks as the organization looks to sort things out with the NFL Players Association (NFLPA).
The NFLPA was not happy with the new rules passed by the NFL and stated that the NFLPA was not consulted when the rules were passed. The NFLPA has opposed the new rules stating that it violated a player's right civil rights. As a result, the two organizations are trying to find middle ground and come up with a new set of rules.
In a statement, the NFL said
In order to allow this constructive dialogue to continue, we have come to a standstill agreement on the NFLPA's grievance and the NFL'S anthem policy