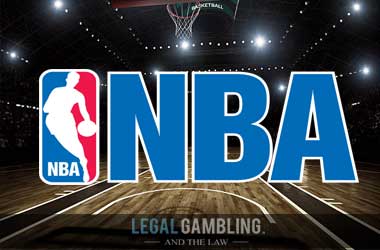 The NBA has stood like a toothless tiger in recent times when NBA teams tampered with existing policies and poached players before their free agency came into play. To stop this from happening, the NBA has proposed to impose strict sanctions issuing fines as high as $10 million to stop this from happening in the future.
Back in July, NBA commissioner Adam Silver expressed frustration, saying the league's regulations were seemingly "pointless", if the body had little authority to enforce them. A memo was sent out to teams earlier this week, outlining new proposed fines and penalties, as well as highlighting the pervasive perception that the NBA's current rules are being defied on a regular basis.
The NBA board of directors is slated to vote on the proposal – as well as other maximum fine levels on September 20 as it looks to level the league's playing field by adopting stricter but fair sanctions that will clamp down on tampering, as well as address salary-cap issues and the more stringent regulation of -agency discussions.
ESPN
Higher Fines Set To Be Deployed
Fine ceilings have remained untouched since 1996, despite franchise values skyrocketing by more than 1,100 percent and league revenue swelling to over 600 percent over the last two decades. The board of directors is looking to correct this by raising maximum penalties to reflect the current financial landscape of the NBA.
The league is particularly setting a new precedent to combat tampering, or the unsavory practice of teams conducting backdoor dealings with players prior to their official free agency. In July 2019, Silver pointed out that in the first 90 minutes of the offseason free agency alone, over $1.4 billion in deals were struck – a clear sign that contracts were being negotiated across the league before the mandated timeline.
The NBA rulebook prohibits players from discussing pacts with other teams prior to their formal free agency, which in this season's case was the first day of July – striking agreements or even launching initial talks before the said date was a clear defiance of league bylaws and should not have been allowed.
The board of directors is looking to have the top brass of each team commit annually to not parley with players or any of their representatives prior to the league-set free agency. It is looking to have team director confirm that no unauthorized incentives were offered to lure free agents for each and every professional athlete contract signed.
The proposal seeks to double the current tampering fine to $10 million, to clamp down on unsanctioned dealings. In being party to illicit negotiations, a player can also be slapped with a $250,000 penalty.
Disparaging Statements Against The NBA
The league is also looking to raise the fine ceiling for disparaging statements and conduct damaging to the NBA from $1 million to $5 million. A proposed $10 million penalty cap is being pushed for rule violations with no specific fines.