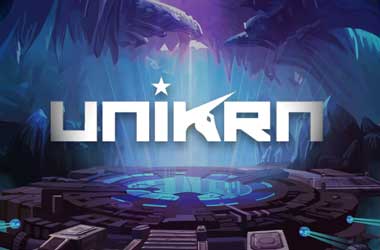 Las Vegas-based eSports betting company Unikrn is set to integrate cryptocurrency and blockchain technologies into eSports betting after being granted a crypto betting license in the Isle of Man. The company can now begin rolling out crypto gambling across 20 regions.
The latest development makes Unikrn the world's first live wagering firm to receive a crypto betting license from the Isle of Man.
After four years of hard work and constant talks with regulators, the firm has taken a huge step by winning the license considering the rigorous gambling laws implemented throughout the British crown dependency.
Unikrn founder Rahul Sood, who also founded gaming firm VoodoPC said the company can now enable skill-based betting on games of skill like Fortnite, as well as spectator betting on eSports competitions.
Unikrn
Ukirn will also now be able manage bets through cryptocurrencies and handle transactions using traditional money or its own UnikoinGold token. Sood, in an interview with GamesBeat said their Know Your Customer (KYC) and anti-money laundering policies have undergone an extensive audit from regulators in the Isle of Man.
The license will allow Unikrn to enable crypto-based wagering on games of skill such as the League of Legends in as many as 41 states in America. Users will now be allowed to bet on tournaments and eSports teams, while gamers can wager on their own performance in skill-based games such as Dota 2 and Fortnite.
Bittrex Partners With Unkirn
Unikrn's crypto-betting platform will also showcase cutting edge technology from US-based blockchain trading platform Bittrex, which will enable smooth crypto accessibility for Unikrn customers.
In a statement, Bill Shihara CEO for Bittrex said
With further development and support, blockchain technology can deliver revolutionary solutions to people and businesses around the world. We believe in blockchain's potential, and this use case presents another opportunity to further expand adoption of this innovative technology by combining with the rapidly growing gaming market
In preparation for the integration of blockchain technology into eSports betting, Unikrn has built its own blockchain-based wagering system. Unikrn Jet is fully functional and has the ability to power more than 9,000 bets per second. The system is already being used for Unikrn's play token economy and is ready to be rolled out for crypto betting.
Live betting for both crypto and fiat customers will be launched before the end of this month. Unikrn is also looking to bring crypto-based gambling to licensed casinos in the US. In 2015, Unikrn raised $10 million from celebrities, investors and venture capital firms including Ashton Kutcher, Guy O'Seary, Elisabeth Murdoch, Shari Redstone, Mark Cuban, Indicator Ventures, Hyperspeed and Tabcorp. Its own UnikoinGold token also received $32 million in funding.