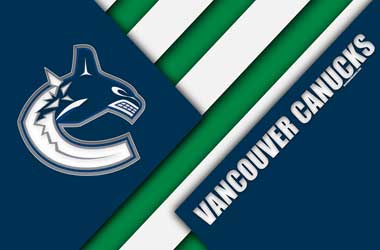 Vancouver Canucks players are no longer allowed to play the popular online video game Fortnite while they travel on the road to play games this season. The announcement has become a talking point in the NHL community with some players giving their two cents on whether the online game should be blamed for poor performance.
Winnipeg forward Patrick Laine is definitely not a fan of the idea. He said Canucks just needed a scapegoat for their poor performance last year. The team finished with a record of 31-40-11, one of the worst performances in the last season.
Laine said there was an agreement within his team that if they can't deliver, they are to give up their PlayStations and not take them on the road. But he doesn't think it will really happen.
Canucks forward Jake Virtnaen shunned Laine's comment saying Fortnite was never an issue for them. He said the team's goal is to focus on the game, do better and have fun at the same time. The decision to ban the popular game stems from the fact that a lot of NHL players spend far too much time playing the game and being distracted from outside forces.
Concerns have been raised over young players at the major junior level taking part in marathon gaming sessions. The practice eventually takes its toll on the players' performance. However, it's not clear why Fortnite has been singled out.
TSN
NHL Players Have Their Say
Nikolaj Ehlers who plays as a forward for the Jets said that it all boils down to the player's self-discipline. Ehlers said players know very well what they need to do to prepare for a game and staying up into the wee hours playing Fortnite isn't going to have players in the best frame of mind mentally and physically.
Maple Leafs forward Zach Hyman echoed this by saying Fortnite isn't the problem – the problem arises when players become addicted to the game. Downplaying concerns, Hyman said there's no need to ban the game but teammate Jake Gardiner said he wouldn't mind a ban as video games like Fortnite sometimes get out of control.
Canucks forward Bo Harvat recently talked about the Fortnite ban on Vancouver radio and said time on the road can be better spent hanging out with the team, visiting cool cities or going to a movie. Harvat said playing Fortnite locked up in a room is a pure waste of time.