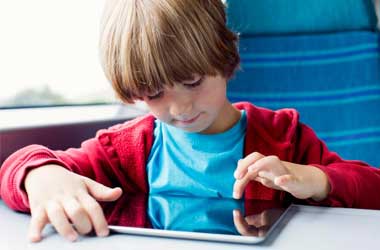 The fact that Australians love to gamble and end up spending loads of cash on pokie machines is a well-known fact down under. What did come as a surprise to many Aussies was a documentary from 60 Minutes which ran a shocking story about an Australian teen who hasn't been to school for two years because he is severely addicted to video games.
The 14-year-old, who apparently only leaves his bedroom to use the bathroom or get food, said that he would play his favourite video game 14 hours per day if he had his way.
Logan is hooked on a game called Fortnite which is played by over 125 million people around the world. How bad is his addiction? His mother claims that Logan has headbutted, bitten, and even concussed her when she has tried to take away his Sony PS4. Logan's violent outbursts have sometimes left Britta Hodge with no choice but to call the police for help.
60 Minutes Australia (Part 1)
You can view the other parts on their youtube channel
Parent's Under Fire
Many Australians who saw the 60 Minutes episode feel little sympathy for the distressed mother or the other family who were also featured on the show. One person took to social media and called Logan's parents "weak and pathetic" and questioned who was really in charge of the household. There were plenty of comments on social media that said that the video games weren't the real problem but the parenting style.
One angry poster commented that it was the parent who bought him the console and the games but do nothing to curb the young teen's behaviour. The post went on to state that the problem was a lack of parenting. Another parent said that she had an 11-year-old child who also plays the game but he is not allowed to play it on weeknights and he is limited to two hours on the weekend. She admits that her son gets angry when he's not allowed to play but she points out that limiting his gaming activities is her job as a parent.
Gaming Addiction Considered a Disease
Whether you want to blame video games themselves or poor parenting, gaming addiction is so serious that the World Health Organization (WHO) is now classifying it as a disease. Some experts have referred to it as a "modern tragedy" that some parents fear for their own safety because their kids turn violent when they try to stop the kids from playing their video games.
While WHO has decided to label gambling addiction as a disease, it will be up to Aussie parents to do more to stop their kids from going overboard with gaming or run the risk of seeing their child plunge in to gaming addiction.