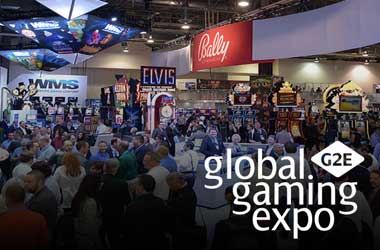 The growing popularity of eSports has given rise to a number of tournaments being staged on a regular basis in America, attracting tens of thousands from all over the country.
States are now discussing the possibility of allowing wagers to be legally placed on eSports games, but legal experts are concerned it might put the industry's integrity in jeopardy.
The issue was discussed at the popular Global Gaming Expo (G2E), an international gaming trade show and conference attended by established names and emerging startups in the gaming entertainment industry. A panel of gaming advisors and law experts attended the event to discuss "eSports and its Growing Market for Millennials".
John English of Las Vegas-based Global Market Advisors, speaking from a bookmaking perspective, said eSports needs to be closely monitored and examined as existing regulations are finding it hard to cope with the games' fast-paced development.
English said testing the software is one of the big concerns amid widespread hacking. Even big companies, including social media giant Facebook, could experience unauthorized intrusion into their computer systems by unknown culprits, English noted.
Gaming attorney Jessica Maier, of German law firm Melchers, said the rules for each eSports game could change as new versions come out, and this could affect how existing integrity measures are implemented. They need to be reformed again to cope with the game's latest developments and this will require a lot of time and effort, making things quite complicated.
Bahar Alaeddini of London-based law firm Harris Hagan said the vast game types make it hard to put in place a central regulation. Alaeddini said the regulation of eSports poses a risk to young people as well as vulnerable adults and potentially impacts the general licensing of gambling regulations.
Firmer Hand Needed for eSports Governance
Alaeddini cited the UK-based eSports Integrity Coalition (ESIC) as an example and pointed out that while the body is committed to the integrity of eSports, it lacks strong governance and fails to maintain integrity standards.
In a statement, Alaeddini said
The publishers aren't interested in the regulation and integrity of their titles because they generally don't agree with any overarching integrity program. There are concerns about doping and match fixing, which are common for sports. But there are other critical threats, software cheating, third-party attacks to slow or disable a program.
He wanted major eSports sponsors like Coke, DHL and Mercedes Benz to also play an influential role in promoting positive integrity in the eSports industry.