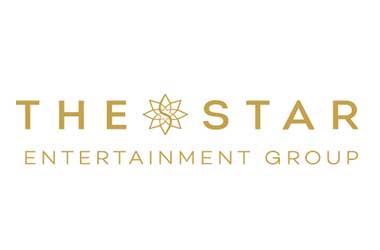 Summary
Star Entertainment is facing legal action from AUSTRAC over serious violations of AML/CTF laws
The lawsuit comes just over a month after its Sydney license was indefinitely suspended
Star Entertainment is also facing similar troubles in Queensland
Star Entertainment's legal troubles continue with the financial watchdog launching legal action against the Australian casino operator. The Australian Transaction Reports and Analysis Centre (AUSTRAC) is suing Star for serious breaches of the country's anti-money laundering and counter-terrorism financing (AML/CTF) laws.
Star Failed to Comply with AML Obligations
Following a joint investigation with police and regulatory authorities in NSW and Queensland which was launched in 2019, AUSTRAC found that Star committed multiple governance and risk management failings and did not implement and maintain a compliant AML/CTF program. Furthermore, the gambling giant failed to conduct appropriate ongoing customer due diligence leading to "widespread and serious non-compliance" for several years.
AUSTRAC filed a lawsuit against Star in the federal court on November 30, 2022, with its Chief Executive Nicole Rose saying casino operators should not ignore their AML duties and responsibilities as criminals will always find ways to launder their money.
Responding to AUSTRAC's legal action, Star's newly-appointed CEO Robbie Cooke admitted Star still has a lot to do in terms of transforming its culture and business. The former Tyro Payments boss said they remain committed to earning back the trust and confidence of AUSTRAC and the regulators and will continue to cooperate with them for the company's improvement.
AUSTRAC's lawsuit is the latest blow to the embattled casino operator which had its Sydney license suspended indefinitely since October 21, 2022. The license suspension imposed by the NSW Independent Casino Commission (NICC) was accompanied by a record $100 million fine and came just a month after a casino inquiry headed by Adam Bell SC found Star unfit to hold a license in NSW.
NICC appointed Nicholas Weeks as manager of Star's Pyrmont venue, putting him in charge of the property's operations while the suspension is in effect. Star Sydney remains open but without gaming and continues to trade under a license held by Weeks.
Star Could Be Subject to Disciplinary Action in Queensland
Star faces similar challenges in Queensland where three of its entities operating in the state were issued show cause notices through which Star must prove why disciplinary action should not be taken against the company. The show cause notices stem from Queensland's own investigation into Star which also found it unsuitable to run its Brisbane and Gold Coast casinos.