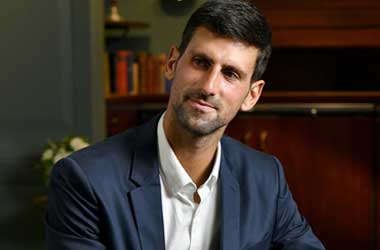 Summary
Novak Djokovic expected to file £3.2 million lawsuit
Victoria government to face legal consequences for deportation
Judge rules Djokovic deported due to his anti-vaccination views
Just when you thought that the Novak Djokovic media circus and controversy in Australia had come to a close, it gets reopened again. Djokovic was deported earlier this week and flew back to Serbia after his visa was cancelled for the second time in Australia. The world number 1 was deported and was not allowed to defend his title at the 2022 Australian Open.
Now that Djokovic has had a few days to think about how things went down, it appears that the Serbian tennis ace is not willing to turn a blind eye to how he was treated in Australia. Djokovic is expected to take legal action against the Victoria government and is set to file a £3.2 million lawsuit.
The lawsuit seeking financial compensation is due to the fact that they prevented him from playing at the 2022 Australian Open and caused him to lose out on prize money. Djokovic would have taken home £2.3 million in prize money if he ended up winning the 2022 Australian Open.
Djokovic is also seeking compensation for the way he was treated not just with regards to his visa. Sources close to him say he was forced to quarantine in a hotel that had fleas and maggots.
Djokovic Deported Due To Anti-vaccination Views
Djokovic does have a strong case to sue because Australia did grant him his visa twice. If they did not want him in the country, they should have made it clear the first time not gone back and forth over their decision to grant/not grant him a visa.
Three judges in Australia's Federal Court went through the entire case and ruled that Djokovic anti-vax views was strong enough to influence Australians from taking the vaccine. Due to this ruling, he was deported from the country due to his views on anti-vaccination.
The Serb has taken a public stance against vaccination and said that wasn't going to get the COVID-19 vaccination because he did not feel that it is safe. Australia has been pushing hard to get the entire country vaccinated and has reached 80 percent vaccination rates in most states. Djokovic's legal team argued against this decision but the judges upheld their ruling and as a result his visa was cancelled a second time and he was deported.