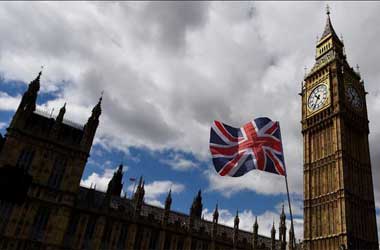 UK Members of Parliament (MPs) are very worried about the gambling habits of Brits under the stress of the COVID-19 lockdown. With the UK experiencing complete shutdown, people at home have very little to do and they are turning to online gambling and betting websites. A cross-party group has sent a letter to the Betting & Gaming Council to address this and other concerns.
The letter urges operators to focus on ensuring their customers are doing fine rather than on profits.
Labour's Carolyn Harris, the Conservatives' Iain Duncan Smith, and SNP MP Ronnie Cowan were the main authors of the letter and they suggested a self-imposed limit of £50 a day for every gambler.
With regards@ronniecowan @MPIainDS @carolynharris24

We look forward to you reply.
Urgently. Before any more harm done. pic.twitter.com/3p3aO28kmB

— Carolyn Harris MP (@carolynharris24) March 22, 2020
They feel this would show that the UK gambling industry understands the current situation and it is doing its part to protect people's finances during this crisis. Other suggestions in the letter include the blocking of multiple accounts and a quicker response to signs of a customer is suffering from gambling addiction.
It doesn't help that gamblers have nothing familiar they can bet on. With many sporting events canceled, online gambling operators are getting desperate to feature alternatives. Nowadays, operators are accepting wagers on obscure sporting events and online sports, while others are filling the screens with online casino games.
According to experts, people with a gambling addiction are prone to betting on things when they have no idea of the outcome!
Betting Shop Get Flak
Sports betting operators who had their retail outlets open have received a lot of criticism for their lack of social responsibility. Betfred has already been criticised for welcoming customers into its shops earlier this week, putting both employees and customers at risk. Only a late promise of hand sanitizer was made to ensure their safety. It doesn't help that the betting shops had many older customers coming in.
The latest response to the crisis by the industry was from William Hill. According to the operator, all the money that was taken from gamblers that were betting FIFA football events had been donated to charity. It has also promised to reduce its marketing during the crisis, feeling that this was a sensitive time.
All betting shops and casinos have now been closed across the UK and operators are concentrating on boosting their online revenues. This additional pressure of imposing a £50 betting cap will not go down well with them as if such a measure was introduced it would dry up their revenue significantly!