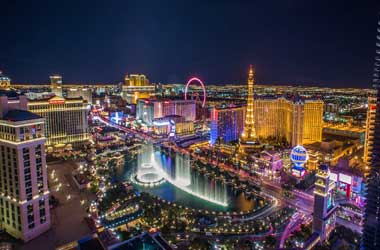 Nevada went into lockdown mode in mid-March due to the COVID-19 pandemic and all of its casinos have been closed since then. Casino operators as well as the state of Nevada has suffered millions of dollars in losses and are eager to get things back to normal.
There is finally some good news as Governor Steve Sisolak has announced that the casino industry will be reopening its doors on June 4.
This is a welcome update as the two plus month long shutdown has caused havoc in the casino industry. Nevada gaming operators have been pushing for a reopening and have already put in place new plans to deal with the coronavirus after reopening on June 4. Most operators have released new health and safety protocols that will address both employees and patrons.
Nevada's Gaming Control Board also plans to host a workshop that will have some of the state's best health and safety experts in attendance. The goal is to set-up a proper COVID-19 response for the entire state. Also involved are various hospital officials and representatives from the state's first responders. This hearing is mainly to show the way for the state to get its casino industry back on its feet.
E.Y.O.
Nevada's state revenue is fueled by the multi-billion dollar casino industry and with it shut down, there has been massive losses all around. Nevada's gaming industry is considered by many as the gold standard and a number of other states will be keeping a close watch on how Nevada's casinos perform post COVID-19.
How Will Patrons Respond
Nevada casino operators have put in place a lot of health and safety rules and regulations to make it safe for their employees and patrons. Will these guidelines and standards be sufficient to protect the spread of the coronavirus remains to be seen. It will also be interesting to see what kind of traffic Las Vegas casinos bring in as there are lots of players who are not willing to take the risk and enter a casino irrespective of how strong their safety protocols are.
Nevada is taking enormous precautions to ensure that its casinos will be safe to the public but at the same time it is also taking a big risk in opening up so quick. For now, casinos in the state are expected to follow a stage wise reopening. The first phase will commence from June 4 while stage 2 will be set for a later date which is yet to be confirmed.