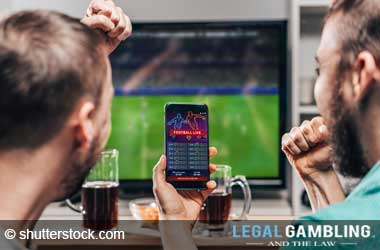 Summary:
Xandr has a database of audience segments, including heavy TAB gamblers in Australia
The data can be traded to advertisers to target specific groups of consumers
The discovery sparked concerns about data privacy and the impact of targeted advertising on gambling harm
Heavy gamblers in Australia are among those targeted by an online advertising database with ties to database. Experts have described this as "troubling", amid calls for major reforms to the country's gambling laws.
The database was discovered on the website of Xandr, the advertising and analytics subsidiary of Microsoft.
Database Includes Gambling Segments Related to Australians
Xandr operates an online platform that powers a global marketplace for advertising through consumer insights and data-enabled technology. Cracked Labs privacy researcher Wolfie Christl uncovered a massive database of so-called "audience segments" on Xandr that can be used by advertisers and publishers to target a specific group of people.
The file, dated 2021 describes 650,000 'segments', most of which are lists of IDs that refer to people with certain characteristics. The lists are sold via the 'data marketplace' of Xandr, now a Microsoft company, for ad targeting.

The file reveals 93 distinct 'data providers'.

— Wolfie Christl (@WolfieChristl) June 9, 2023
Some of the segments associated with Australians involve highly sensitive information, such as "heavy TAB gamblers" and individuals who have engaged in gambling activity in the last seven days. Overall, the database, which has since been removed from Xandr's website, contains over 40 segments related to Australian gamblers, with most of them having sub-categories about the types of gambling Australians are interested in as well as specific venues.
The file, which has 650,000 rows of data, also includes the names of the data suppliers or the firms involved in the collection of data for each segment. Among the companies named in the database are Eyeota, Roy Morgan and Nielsen Marketing Cloud, each of which was listed as a data source for gambling segments.
Microsoft said the document was accidentally published on the Xandr website and was not up to date. The MarkUp, an American non-profit news publication that first reported on the discovery, said the file was created in May 2021, which indicates that certain segments may have already been scrapped. The document also does not include the names of individuals, only a list of IDs and the segments and sub-categories.
But it still does not hide the fact that personal data are now being exchanged in "troubling ways", according to Christl, with sensitive information increasingly being used to categorize people. The processes involved have not always been transparent which makes it more alarming.
Targeted Advertising Presents Huge Challenge in Fight Against Gambling Harm
Dr. Simone McCarthy, a research fellow at Deakin University focusing on the impacts of gambling harm on Australians, said such methods put people at a greater risk of gambling harm by being exposed to ads.
Gambling advertising is a widely-debated issue in Australia, with a parliamentary inquiry recommending the implementation of a total ban on gambling advertising within three years.