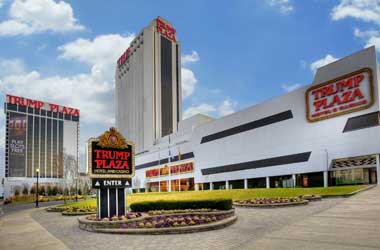 Billionaire Carl Icahn who has made it a habit of taking bankrupt casinos and turning them around did not have a lot of success with the Trump Taj Mahal as his team was unable to sort out their differences with the casino workers union and as a result he decided to shutdown the Trump Taj Mahal in October 2016. Icahn has been at odds with a number of lawmakers in New Jersey who were not happy with his decision to shutdown the troubled casino.
Icahn is now in the process of demolishing a significant portion of the Trump Plaza which is situated at the end of the Atlantic City expressway and occupies top boardwalk real estate. Icahn and his team of lawyers applied for a special state sponsored fund that would help with the demolition costs and received initial approval from the state for $5.6 million.
The total cost of the demolition is expected to be around $13.2 million as plans for one of the two hotel towers along with a bridge will be demolished.
NJTV News
A re-development agency in New Jersey gave the initial approval as the demolition project will raze what many now call an eye sore to the heart of the city and will allow something better to be developed in the coming months. The money for this demolition project comes from funds collection from Atlantic City casinos over the years.
Casinos in Atlantic City pay an 8 percent tax but an additional 1.25 percent as part of a special investment tax. This 1.25 percent in taxes over the years has been used by the city for a number of development projects. New Jersey decided in 2016 to stop the 1.25 percent in gaming taxes from being used on development projects and instead directed Atlantic City to use the funds to reduce its massive debt which brought the city on the verge of bankruptcy.
However an exception to this new rule can be made when the development project is deemed beneficial to Atlantic City. That's what Carl Icahn and his team of lawyers are looking to prove as once the Trump Plaza is demolished, the land will be very valuable to Atlantic City.
Don Guardian, the Mayor of Atlantic City was not happy with the fact that Icahn has got initial approval for $5.6 million. Guardian who leaves office in January 2018 said that Icahn was responsible for the closure of the Trump Plaza, the loss of jobs and the suffering that Atlantic City had to go through because of the closure and did not think it was right for him to gain more money from state funds.