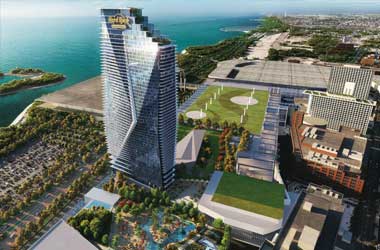 Summary
City Council executives are expressing concern over proposed casino sites
Ald. Pat Dowell becomes the latest official to oppose a casino proposal
Ald. Sigcho-Lopez claims Dowell is attempting to influence Mayor Lightfoot
The three final bidders for Chicago's first casino have just completed their meetings with local residents, and it became clearer not everyone is happy with the proposals and proposed site locations, with the Illinois communities raising concerns over traffic, crime, and gambling addiction.
Recently, Alderwoman Pat Dowell expressed his opposition to the Hard Rock casino proposal. The company is planning to build a casino at ONE Central near Soldier Field, in partnership with Landmark Development.
The project will include a huge gaming area that promises a rich and vibrant gaming experience. It will house 3,000 slots and 166 tables. There will also be a world-class hotel with 500 rooms, a 3,300-seat music venue, 14 food and beverage offerings, and a luxury salon and fitness center. The ONE central project is also expected to create hundreds of employment opportunities.
However, Ald. Dowell believes the potential harm of having a casino in an existing family community outweighs the benefits. She is primarily concerned about the safety of the community and the financial burden that Chicago residents will need to bear to build the casino. Dowell currently sits as chair of the City Council's Budget Committee. She acknowledged that the state needs a casino but she does not agree for it to be located at One Central.
Dowell is the latest alderperson to express opposition to the casino proposals. Aldermen Brendan Reilly and Brian Hopkins also earlier spoke out against the planned Bally's casino at the Chicago Tribune printing plant. Ald. Byron Sigcho-Lopez has also expressed his objection to Rush Street Gaming's proposed The 78 development.
Coordinated Move to Influence the Mayor?
Sigcho-Lopez, who represents the 25th district, is concerned Dowell's recent statement is part of a coordinated move to influence Mayor Lightfoot to approve Rush Gaming's proposal instead of the other two.
The alderman previously alleged that the individuals who are currently part of a special committee tasked to make decisions on the casino proposals are all handpicked by her. Sigcho-Lopez said it's no coincidence that two very influential aldermen have recently voiced their opposition to the proposed casinos in their respective areas.