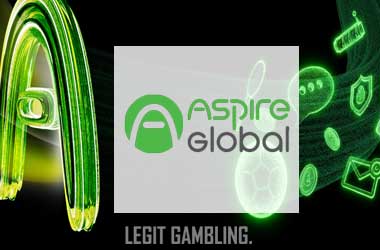 Summary
Aspire Global's AML failures resulted in a six-figure fine, a warning, and additional license conditions
The sanction relates to the company's white-label partnerships with third-party businesses
It is the latest operator to be sanctioned by the UKGC in 2022
The UK Gambling Commission (UKGC) has fined online gaming solutions provider Aspire Global for anti-money laundering (AML) failings. The company is the latest to be sanctioned by the Commission over compliance failures.
The UKGC stated in its latest enforcement update that it imposed a £237,600 fine on AG Communications, which trades as Aspire Global, for failing to comply with its AML obligations. The financial penalty is accompanied by a warning as well as additional conditions attached to the operator's license.
The Violation
The sanction stems from the company's failure to conduct appropriate due diligence checks on six third-party businesses that used its white-label services.
In its emerging money laundering and terrorist financing risks update issued in February 2022, the UKGC highlighted the need for gambling operators to improve their AML policies, procedures and controls, especially if they have white-label partnerships with third-party businesses.
The regulator issued the new guidance after it found that some gambling operators failed to perform adequate due diligence checks in their third-party business relationships.
Under current rules, operators must consider the money laundering risks posed by their business-to-business (B2B) partnerships, including third parties they contract with.
Operators are required to carry out risk assessments based on the jurisdictional location of the third-party entities they're partnering with, the relevant domestic AML rules they must adhere to, and their transactions with other third-party suppliers, including payment providers and processors. Additionally, the licensee must also conduct sufficient checks on the source of funds of its third-party partners.
These measures will give assurance to operators that their business partnerships are legitimate, according to the updated guidance.
Following a review of Aspire Global's operations, the UKGC found that the company had failed to comply with AML rules regarding white-label partnerships.
UKGC Continues to Punish Non-Compliant Operators
Apart from being handed a six-figure fine and a warning, Aspire Global, which runs 66 websites, has also been ordered by the Commission to take specific action to make sure thorough due diligence checks are carried out going forward.
The UKGC has this year taken a series of enforcement actions against UK operators found to have breached their license conditions. Among those recently hit with huge fines are Sky Bet, Betway, Betfred and Entain which was slapped with a record penalty of £17 million in August 2022 due to compliance failings.