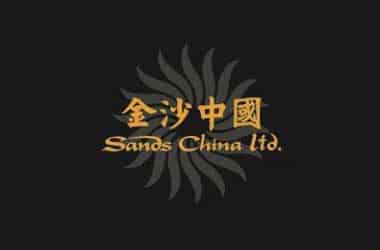 Sand China Ltd which is a subsidiary of Las Vegas Sands Corporation has reported a loss of over $423 million for the third quarter ending Sep 2021. Sand China focuses mainly on the Macau gaming market and has been hit hard due to the COVID-19 pandemic. It's third quarter losses are even worse than its second quarter losses of $166 million.
However, compared to last year's losses of $562 million, it is still a major improvement. The losses were caused by as Chinese authorities started another crackdown on the gambling industry, as well as the strict travel restrictions due to the coronavirus pandemic.
However, it was not all bad for Sands China. Those losses are after all the various deductions and fees.
Earnings before interest, taxation, depreciation and amortization (EBITDA) was positive, which is a good sign for the returning strength of the gambling sector. EBITDA numbers were set at $32 million which is a positive number. This is a big improvement to the EBITDA loss of $233 million in the same period last year.
While the net revenue decline was a 28 percent drop from the previous quarter and resulted in net revenue of $611 million for the third quarter, that is still a big improvement over last year's third-quarter net revenue of $167 million. That is a 256.9 percent improvement.
Las Vegas Sands' chairman and chief executive, Robert Goldstein said he was happy with the results and was confident that this was a sign of recovery for the travel and tourism industry in Asia. Goldstein pointed out that gambling demand is still pretty strong and that the travel restrictions in Macau and Singapore were the main culprits for the losses and slow growth.
Macau has been hit with stricter regulations and have stricter travel regulations introduced in the last quarter, mainly because of new COVID cases in the region. Notably, authorities in nearby Guangdong province imposed a 14-day quarantine on anyone arriving from Macau.
Singapore Losses
While gambling in Asia is mainly about Macau, Singapore is an important source of revenue for Las Vegas Sands. The company operates the iconic Marina Bay Sands resort which just posted net revenues of $249 million for the third quarter.
This is a drop from the previous quarter's $327 million net revenue. This was mainly because the casino was closed from July 22 to August 5 because of COVID cases that were linked to the casino.