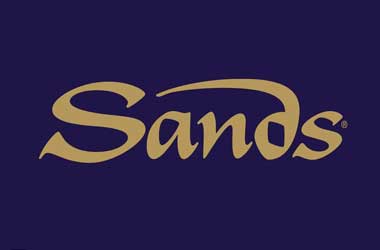 The Las Vegas Sands Corp (Corp) is currently embattled in a court case in Macau. A Taiwanese businessman named Marshall Hao Shi-sheng, and his company, Asian American Entertainment Corp Ltd., are claiming that they had a role in LVS gaining a Macau gaming license.
As such, they are entitled 96.5 billion Macanese pataca (MOP), which is approximately $12.06 billion, from LVS.
Venetian Macau Ltd, which is LVS's Macau license holder, is currently one of the companies that the case was filed against. Its senior vice president and CFO Dave Sun Minqi recently told the court that the claims were exaggerated.
Sun said Asian American based their claims on Venetian Macau's annual financial statements. However, he would add that Asian American only based its claims on their operating profit in Macau, and did not consider the group's capital expenditures in the territory, as well as the cost of its associated depreciation and amortization.
Sun also told the court that their aggregate spending capital for Macau was MOP120 billion, which would be approximately $15 billion. The money went to other LVS properties in the territory, including Sands Macau, Venetian Macau, Parisian Macao, the Four Seasons Macau and the Londoner Macau. The latter is currently under development.
He also pointed out that the firm has had incurred huge financial losses in 2020 due to the COVID-19 pandemic. Sun also mentioned their losses from 2002-2004, as well as the period between 2008-2009. These losses were the results of the global financial crisis.
Asian American's Claim Spans From 2004 – 2018
Asian American is seeking compensation for damages because of an alleged breach of agreements by LVS while trying to get a Macau operating license in 2002. They originally filed it in 2012, but suffered from several delays. The court case only started in June 2021.
Asian American based their claims on the profits they allegedly lost between 2004 and 2018. The claim started in 2004 when LVS opened their first casino, Sands Macao. They are also reserving their right to reclaim lost profit until 2022, which is when Sands China Ltd's Macau gaming license is set to expire and could be hit with new regulations.
However, LVS is arguing that they severed ties with Asian American in 2002, before they opened any casino in Macau, or obtained their operating license.
In the early hearings, they claimed that they sent a letter to then-Macau chief executive Edmund Ho Hau-wah, stating that they do not have a relationship with Asian American anymore. The letter allegedly told Ho that any ties with Asian American were severed on January 15, 2002. This would be a month before the Macau government would announce their license-tender process results.