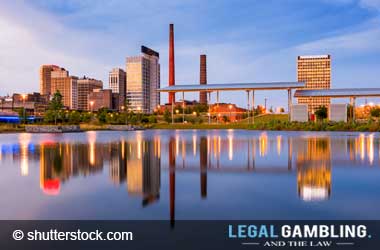 Local representatives of the Poarch Creek Indians (PCI) and non-tribal casino owners told Alabama Gov. Kay Ivey's Study Group on Gambling Policy that the state may secure its gambling agreement in the future, but such a deal will require a lot more work to be finalized.
The group of representatives is currently drafting a proposal that Gov. Ivey and other lawmakers can then use to write gambling legislation—any approved legislation will still need approval from voters.
Any gambling legislation in Alabama requires a deal between the PC and racetrack owners, as well as securing the support of the electronic bingo halls in Lowndes Counties and Greene. The racetrack owners are represented by Lewis Benefield, who operates the Birmingham Race Course and VictoryLand, and Nat Winn, GreeneTrack's CEO.
WVTM 13 News
All these local entities have vied for their own interests for years, which have effectively curtailed any progress on gambling expansion in Alabama. The state is currently unable to secure substantial tax revenues from its operating casinos due to the numerous legal concerns floating around the industry.
Alabama's legislators appear ready for gambling expansion, spurred largely by a change in public opinion on gambling—locals' approval of sportsbooks and lotteries, as well as casino gambling, are already peaking, even among Republicans. Neighboring states are also offering their own legal bets, which may have increased the pressure for Alabama authorities to capitalize on their market before other states siphon away action from local punters.
PCI, Racetracks Ready to Make a Deal
The current consensus is that the PCI and the racetrack owners, who are the primary players in any deal are ready to talk with each other.
According to Benefield, an agreement with the PCI would help Alabama gain more tax revenues from local punters, who are currently going out of state to make bets. Benefield believes that working together with the PCI can result in a plan that would benefit everyone involved.
The PCI readily agreed with Benefield's sentiments. Arthur Mothershed, who is the PCI's vice president for business development, stated that the tribe is prepared to reach across the aisle and make a deal with the racetrack owners—or anyone else needed to make the deal happen.
The agreement talks will also likely include former Alabama Gov. Jim Folsom, who is now a lobbyist for a number of electronic bingo halls in Greene County. Bingo entities argue that their industry is an essential part of the state's gambling industry, making a substantial contribution toward county services.