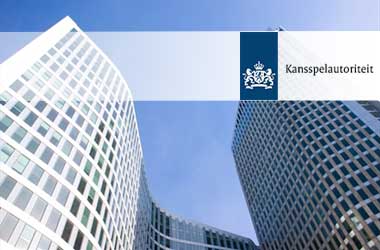 Summary
iGaming affiliates were told to only promote licensed sites and avoid attracting the under 24s
KSA's warning comes as it investigates advertising practices targeted at younger players
Minister doesn't agree to ban bonuses
iGaming affiliate sites should remain compliant with national law or risk being slapped with fines. That's the warning from Dutch gambling regulator Kansspelautoriteit (KSA) which recently wrote a letter to dozens of affiliates in the country, warning them against employing methods that go against existing advertising rules in the country.
Gambling operators have previously told to control the use of affiliate marketing to promote their products. Affiliates use banner ads and text links in their content that redirect users to the websites of gambling companies. They earn via revenue sharing or through commissions given to them every time a player signs up and makes a deposit.
While this practice is entirely legal in the Netherlands, affiliates must see to it that they're promoting only the licensed sites and not the bogus ones. They are also required under the law to avoid targeting minors or young adults aged below 24 in their adverts and be clear as to what gaming platforms or sites they are marketing.
The increasing popularity of online gambling has led to unlicensed sites springing up like mushrooms, and because they are not regulated, customers joining these platforms are not thoroughly protected. The KSA has warned affiliates that they must only work with authorized gambling operators. Otherwise, they will face financial penalties.
The KSA said affiliate websites play a vital role in encouraging better advertising compliance among gambling firms. The regulator added that by upholding their social responsibility, affiliates help big time in protecting the players.
The KSA has reminded affiliate sites of their responsible gambling duties as the agency looks into the advertising practices of gambling operators and how they attract younger customers.
Responding to questions from some members of the Dutch Parliament, Minister for Legal Protection Franc Weerwind said the KSA was particularly investigating the hefty bonuses being offered to customers and whether they violate the current ban on huge bonuses for younger players aged under 24.
Weerwind acknowledged though that bonuses aren't really bad especially if customers are responsible enough in using them.
Operators Shouldn't be Prohibited from Giving Bonuses
Weerwind said that while it's necessary to investigate operators using targeted advertising to draw younger players, he emphasized that it is not right to prohibit gambling sites from giving away bonuses altogether as they are useful in preventing customers from joining unlicensed sites.