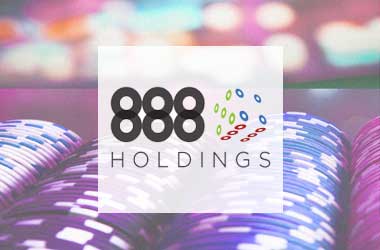 888 Holdings who run (888poker, 888sport, 888casino & 888ladies) has failed to uphold Denmark's Anti-Money Laundering Regulations by not disclosing dubious financial behaviours from one of its customers to the relevant authorities in a timely fashion.
Spillemyndigheden, which is the gaming regulator in Denmark launched an investigation into the matter and confirmed that section 25 of Denmark's Money Laundering Act (MLA) was compromised. This portion of the MLA states that companies that operate in Denmark must uphold rules and standards of risk assessment and record keeping that are aimed to curtail crimes such as terrorist funding, money laundering, frauds, and other financial violations.
888 Holdings Fails To Report Suspicious Transactions
888 violated Section 25 by not taking action against one customer's suspicious activities on their gambling site, which involved large transactions over a short period of time, and gambling activities that seemingly defied rational behaviour. 888 did not notify the relevant authorities of their customer's dubious gaming behaviour, and failed to conduct an internal investigation on the matter.
Spillemyndigheden stated that the total expenditure of just this one customer totalled DKK 1 million (roughly $150,000) in three months. While 888 conducted a background check on the customer, the gaming firm allowed the customer to continue playing on their site for one month, even though the customer was unable to provide documentation for their income source. Even though no source of income was provided, 888 allowed the customer to play for another 30 days before taking the decision to close the account.
888's actions fell short of what is expected by the Danish gambling regulator. According to Spillemyndigheden, Danish laws compel online gaming firms to disclose all activities and transactions that may be related to money laundering to the State Prosecutor for Serious Economic and International Crimes (SØIK), something 888 did not do. The gaming operator has acknowledged its failure to report the incident, as well as the fact that it should have flagged the customer's account for suspension a lot sooner than it did.
888 Must Strengthen AML Policies
Spillemyndigheden has stated that 888 must shore up their compliance to Denmark's stringent anti-money laundering regulations, which is within the Danish gambling authority's purview, under section 66 of the country's Money Laundering Act.
This is not the first violation for 888 in the gaming industry. In one of the biggest ever fines levied by the UK Gambling Commission, 888 was ordered to pay £7.8 million for failing to comply with UK regulations regarding problem gamblers.