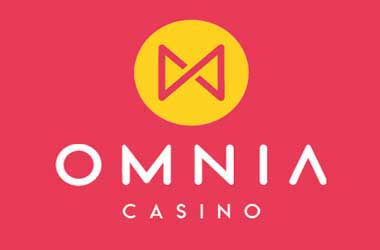 Omnia Casino became the world's first-ever artificial intelligence (AI)-based gaming site to launch operations. The company behind Omnia was founded by a group of senior gaming executives in December 2017 who worked long and hard on developing a 100 percent AI online casino that focuses on providing top customer service and exciting gaming options.
There are hundreds of new online casinos that hit the market every year and most of them go out of business in a few years or stay afloat but do very little business. The individuals behind Omnia have a successful track record of launching and operating big online and mobile casinos. One of these individuals is Sam Hobcraft who was Betfair's Director of Gaming and PokerStars' Managing Director (MD)-Casino.
In a statement, Hobcraft said
Omnia is a beautifully designed, mobile-first casino where gameplay is significantly enhanced with unique rewards and first-class customer service. It is a casino where everything is as it should be and not hidden way, including withdrawals. We want Omnia to be a casino that you would recommend to your friends. There are no blockers, only open doors to fun, transparent and responsible play
Omnia Casino
Special Features Of Omnia Casino
Omnia's unique rewards system and transparent offers are also industry trailblazers. An example is the loyalty scheme 'Omnia Coins' that gives players a chance to play any game to win Omnia coins. They can turn in the coins at the Omnia store to purchase in-game features like Free Spins and win real money up to £5 million.
Omnia uses state-of-the-art AI tech stack and software to reward players and make sure they always practice responsible gaming. One of the reasons Omnia decided to heavily depend on AI is because AI technology is continuously evolving and the online casino uses it to offer an experience that is more fun and customised, and compliance-focused.
Focus On Responsible Gambling
Omnia Casino says that it will continue to use AI technology to take standard measures for responsible gambling to the next level. This allows it to immediately pinpoint problem gamblers and trigger more features for responsible gambling. This commitment will help build trust with its players due to its transparency and commitment to responsible gambling. The AI tech work will continue to take place throughout this year and the operator expects that before the end of 2018, Omnia will be able to prompt players to instantly pick a deposit limit after they sign up for an account to make sure they set safety standards before they start playing.