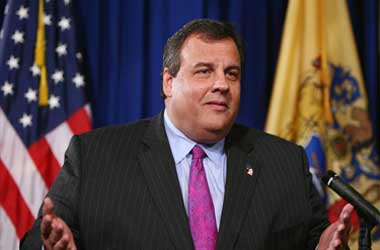 The political crisis in Atlantic City went to the next level after Governor Chris Christie asked the state's education commissioner to sue the city and stop a $3.2 million payroll payment which is due on April 8. According to Christie, if the payout is made then there would be no money left in the city's coffers to pay schools the $34 million they require to operate in the coming months.
This new move by Gov. Christie is expected to increase the pressure on Don Guardian, the Atlantic City Mayor and Vincent Prieto, Democratic Assembly Speaker who have opposed the bill which permits the state to take over the financial operations of Atlantic City. Prieto has not put the bill to vote, stating that it will allow the cancellation of union agreements. A supplementary bill which replaces property taxes for casinos with specific annual payments has also been held up.
NJTV News
The takeover plan was proposed by Gov. Christie to save Atlantic City from bankruptcy. The city's economy has collapsed over the last decade triggered by the decline in the city's casino industry. Casino revenues dropped from $5.2 billion in 2006 to $2.56 billion in 2015 and four casinos were forced to close in 2014.
Guardian responded to Gov. Christie's announcement saying that the city had so far made all payments as directed by the two state-appointed monitors. According to him the city had been running late by a month on payments for schools for the past 18 months but the schedule had been set by a state monitor.
While announcing his decision to file the lawsuit, Gov. Christie charged Prieto of having more concern for public employees than schoolchildren given his decision to block the bill. A meeting held between them to discuss the stalemate was not fruitful with neither changing their stance.
Prieto has asked Democratic Senate Speaker Steve Sweeney, who supports the bill to renegotiate a fresh agreement acceptable to all. According to Prieto he hasn't been given a chance to provide his inputs to the bill, maintaining that there had been no discussions and the city was being dictated to. He added that critical principles of fair labor and collective bargaining must not be sacrificed right away while developing a compromise.
The new crisis comes even as ratings firm Moody's further downgraded the rating of Atlantic City citing the deadlock and the high possibility of default. The city council is set to vote on a plan to convert the pay period to 28 days for city workers which would enable the city to avoid a shutdown.
Looking for legal online casino sites in the United States, why not have a read of our best casino sites, fully reviewed and bonus offers.