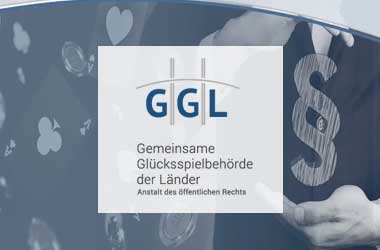 Summary
GGL officially took full control of Germany's new gambling regime on Jan 1, 2023
Current backlog in issuing licenses due to noncompliance by some applicants
GGL vows to rid the country of illegal operators
Glücksspielbehörde der Länder (GGL) officially commenced its duties as Germany's new gambling regulator on January 1, 2023.
In a recently-issued leadership statement, the regulatory body's top officials hailed the event as a "remarkable achievement", given that the agency was established on schedule despite being formed from scratch.
GGL is tasked with overseeing Germany's Fourth Interstate Gambling Treaty (GlüNeuRStv), taking full control of all regulatory duties for the country's gambling industry, including licensing, taxation, market disputes, and enforcement of penalties under the new regime.
GGL Continues Strict Processing of License Applications
GGL Executive Director Ronald Benter expressed his gratitude to Germany's 16 federal states for their support in ensuring the new regulatory authority becomes operational on the target schedule. Benter also praised the Darmstadt Regional Council, which he said did a good job supervising Germany's transition into the regulated online gambling market.
As of January 1, GGL had hired 75 employees, with the workforce expected to grow to 104 by the end of 2023. The agency has so far granted 38 sports betting licenses and 22 online gaming permits. That number is expected to grow further with the GGL confirming there are several more applications yet to be whitelisted.
Benter said the backlog in the granting of licenses was mainly because of failure by some applicants to comply with key licensing requirements, such as the submission of individual games for regulatory inspection.
The GGL said it would seek full compliance from operators, and applications that fall short of meeting the requirements would be declined.
GGL Will be Tough on Illegal Gambling
The regulator also pledged to stamp out the black market, with co-director Benjamin Schwanke saying they would adopt the "toughest approach" to fighting illegal operators and create the most stringent iGaming market in the world.
GGL is authorized under the law to order IP-blocking requests to curb illegal sites. It also has the power to order payment freezes on unlicensed offshore operators catering to Germans.
The German online gambling market should become a "comprehensively supervised market" under the GlüNeuRStv regime, according to Schwanke. He urged operators to comply with technical requirements laid out by Germany's Interstate Gambling Evaluation System (LUGAS).
The regulator has already initiated action against illegal sites targeting domestic players. Schwanke said GGL will make it hard for unauthorized operators to offer their illegal services to German customers.