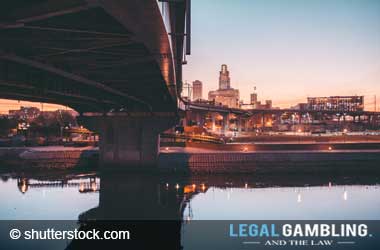 Summary
Casino gaming first launched in Nebraska in 2022
The sports betting framework was recently approved by the AG's office.
The new industry may be live by March Madness.
The new gambling industry of Nebraska is doing well. The state launched services last year and slot games have done quite well within casino venues. Since starting up, slot games have produced over $2.8 million in tax revenues.
Now, Nebraska is preparing to get into the sports betting game. The state should launch in a couple of months, once the final touches are made to set up the industry.
The Racing and Gaming Commission Executive Director, Tom Sage, stated that the framework for sports betting rules were approved by commissioners in October.
Just recently, the rules were approved by the Attorney General. Now, they must be reviewed by Governor Jim Pillen. Once signed off, the regulations will move on to the Secretary of State and should be official soon after.
All sports bets will go through casinos that operate via horse racetracks that are licensed in the state. This includes Grand Island's Fonner Park and WarHorse Lincoln.
2022 Revenue Numbers for Nebraska Casinos
As the state gets ready for sports betting, it is seeing excellent results from casino gaming. In 2022, the state earned just over $2.8 million in taxes from slot games. The majority of the earnings came from WarHorse, with the venue opening late in the year.
The Fonner Park casino generated $97,000 in taxes and this was after only five days in operation. The casino opened on December 27 and offers 260 slot games. Once the new year started, even more was earned. The first week of January generated $127,000 in tax payments.
Casinos in the state must pay a 20% tax on gross gaming revenues. A total of 70% of taxes are then added to the property tax relief fund. Last year, the fund grew to almost $2 million based on the revenues from slot games.
In December, the commission also approved Caesars Entertainment for a provisional license. The company can begin work on a Harrah's venue in Columbus. This gives the state even more gaming options which will increase the revenue and tax payment amounts.
Caesars has teamed up with Columbus Exposition and Racing to launch the new casinos. They are hopeful that a temporary casino will be
zready for service by March. Another temporary casino may open at WarHorse Omaha as well this year, adding to the gaming venue total.
It will be interesting to see in the coming months how the revenues add up and just how successful the industry will be with more options in the market.