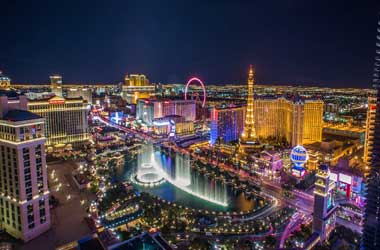 Las Vegas casinos are now changing their "do not disturb" policies in response to the call for more stringent security measures after the recent Mandalay Bay shooting.
The worst shooting on American soil took place on October 1, when 64-year- old Stephen Paddock opened fire at oncertgoers who were attending the Route 91 Harvest music festival on the Strip, leaving 58 dead and 546 injured.
One of the findings that emerged during the investigation is that Paddock kept the "do not disturb" sign on his door for three straight days prior to his attack. This kept housekeepers from checking in on him and gave him time to prepare the suite for his cowardly attack.
According to a housekeeper at the Mandalay Bay, the hotel's policy is that housekeepers are allowed to enter a room with the "do not disturb" sign up only if they are accompanied by a security guard. Resort Security Consulting said there really was no industry-wide standard for how long guests are left alone before hotel staff check on them.
Inside Edition
Before the October 1 incident, major hotels across the US generally employed a 72-hour "do not disturb" policy for the security and protection of patrons. After the mass shooting, companies offering accommodation all over the country have decided to take another look at this policy.
According to David Strow, vice president of corporate communications for Boyd Gaming, all Boyd Gaming properties will now implement a 48-hour "do not disturb" policy. All guests checking into a Boyd hotel or casino will be advised that hotel staff will conduct safety and welfare checks on rooms that have the "do not disturb" sign hanging for two consecutive days.
This comes after Wynn Resorts changed their policies shortly after the shooting. Michael Weaver, chief marketing officer of Wynn Resorts had said soon after the shooting that the three-day "do not disturb" sign would have triggered an alarm at a Wynn Resorts property.
Following the incident, they have swiftly updated their policy, which now allow housekeepers to check in on guests who have locked themselves up in their room for 12 hours. Caesars Entertainment refused to discuss in detail how the company is updating their "do not disturb" policy and MGM Resorts which owns the Mandalay Bay also declined to share information on their current 'do not disturb' policy. MGM Resorts is now facing several lawsuits regarding the October 1 shooting.