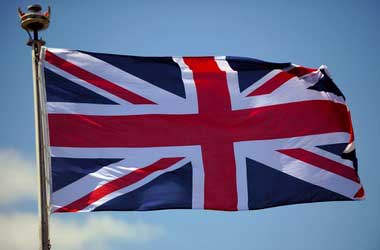 The UK's newly released guidelines to help contain the spread of the ongoing COVID-19 pandemic has resulted in all betting shop and casino operations being forced to suspend operations for at least two weeks.
Prime Minster Boris Johnson has affirmed that the UK will be mandating a lockdown on a number of sectors to prevent large gatherings of people. One of the most affected is the entertainment industry.
A number of betting shops and casinos have already instituted voluntary shutdowns in the UK, but the government's initiative has forced all operators to close their doors.
The same day when the new guidelines were released, Paddy Power announced it will be closing all of its UK betting shops until the end of April.
The parent company of Paddy Power, Flutter Entertainment, released a statement that confirmed the news, adding that it is now company policy to close them in accordance to government guidelines.
Sky News
This closure will result in massive losses for the gambling industry in the UK and operators are going to take a big hit. What makes it more difficult for them is that there is no potential timeline as to when things will return to normal. Casino employees and betting shop workers are now out of work as there is panic amongst many that they might not get their job back and be left unemployed.
Chancellor Rishi Sunak has assured UK citizens that the government will be setting up a slew of economic measures to lessen the financial impact of the COVID-19 pandemic. The government is planning to provide grants that will take on up to 80% of workers' salaries employed by companies, with a ceiling of £2,500 a month. According to Chancellor Sunak, the grants are part of the government's effort to ensure the jobs and livelihood of UK citizens.
Gambling Firms Get No Financial Help
While that is a positive sign for UK employees, there is no such stimulus package being offered to the gambling industry. The Chancellor confirmed that no provision was made to help casinos and betting firms who were impacted by COVID-19.
The Betting and Gaming Council (BGC) was unhappy with this decision and wasted no time penning an open letter to the government asking them to rethink their decision as the closure, no financial assistance and no definite date of reopening will have a massive negative impact on the gambling market.