When it comes to online betting on sports in Germany, I would first like to inform you about the legal framework of the activity in this country. After that, you'll be presented with a list of the best online bookies featuring amazing offers for German players.
There will also be some additional information related to sports betting you definitely shouldn't miss, so make sure to follow me until the end. Let's go!
Legal German Online Sports Betting Sites
We are more than certain that Germans wouldn't stand being unable to place a bet on one of their very successful sports teams or national selections. Fortunately, they can do it on international sports betting sites, and we've done our best to find the ones worth mentioning.
To provide you with full treatment, we first attached the list here for all of you who can't wait to place a bet on your favorite matches, and then went on about our selection process all of which you can read below!
Popular Pages:
Is Online Sports Betting Legal in Germany?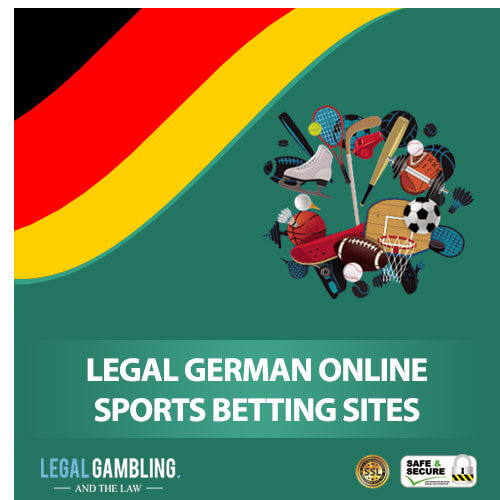 Online sports betting in Germany has been regulated by the Interstate Treaty. Sports betting, including horse race betting, is allowed by the designated regulatory body only if an online sportsbook provides fixed odds on the outcome of the event.
However, the organization in charge of giving out licenses hasn't done so yet, despite the initiation of the licensing process in 2012.
Luckily, the internet is a large place, and there are many offshore online bookies that are willing to provide betting service to German sports devotees. This is considered a good enough alternative, at least until Germany decides to put the new legislation into effect, which will officially legalize sports betting on the web.
How We Choose the Best Sportsbook Sites in Germany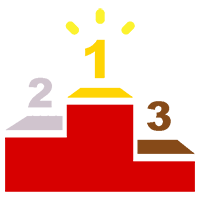 There is a reason why many people can't seem to find the right international bookie — it requires a lot of time, patience, and focus. Simply put, to find betting sites that have it all, you also need to analyze dozens of those that are not that good, even quite shady sometimes.
Yet, my team and I know how important it is to place bets on top-notch sites which is why we are giving our best on a daily basis to make the process of finding such operators easier.
Why You Should Trust Legal Gambling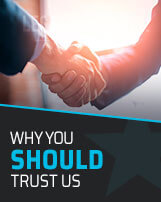 Not only are we willing to devote our time to deep analysis of every site that comes our way, but we also know what the most important aspects of an online bookie are.
How do we know that? Because we also like watching sports and betting on them.
Therefore, we can easily spot the differences between the great and not-so-great platforms.
Moreover, if we add the fact that we've been doing this for over a decade, there's no need to question the sports betting skills and knowledge our team possesses.
How We Make Sure That These Websites Are Safe and Legal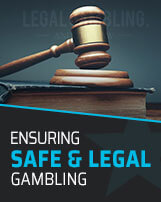 Just like every other service provider, sports betting sites need official licenses so they could legally operate on the web.
If a site owns a license issued by a reputable online gaming jurisdiction, it won't hesitate to publish all the details about it so that you can see it yourself as soon as you open the site's homepage.
Another vital aspect of every online sportsbook is the protection of players private data and transaction details, for which the bookie needs to put in place state-of-the-art protective measures.
These safety measures could be either SSL encryption or a cutting-edge firewall, as long as it can guarantee player safety and security.
What We Pay Attention to When We Rate German Online Bookies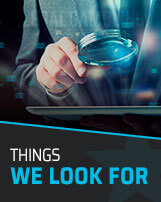 We always focus on legality and safety first, but this doesn't mean that other aspects are less important.
The content of the site is what attracts players, which is why our next checkpoint is the variety of sports betting markets. After that, we assess the bonuses and promotions to see if they are lucrative enough for the current market state.
To finish our review in the proper manner, we go through available payment options and talk to customer service representatives.
If everything is on point, the online bookie in question can hope to see its name on our list of the best sports betting sites for German players.
Online Sports Betting Industry in Germany
According to Statista, in 2020, the estimated revenue of the online gambling industry in Germany was €16.9 billion. However, the country officials have come to the conclusion that online betting on portals operated by offshore providers minimizes customer and sales potential in Germany.
This was partly the reason for new legislation being passed in Berlin with the goal of finally regulating online betting in the country. Still, that's planned to happen in 2021, and until it does, German players are free to place bets on their chosen international sports betting platforms.
Mobile Sports Betting in Germany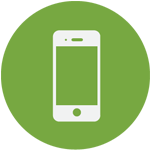 Germany is a highly developed country in every way possible, including technology. This means that mobile sports betting is a feature that every online bookie that targets Germany must provide.
Naturally, we've only selected such online sportsbooks for our list, and they can be visited by any type of mobile phone or tablet:
Some of the most prominent bookies also have designated real money gambling apps you can easily download from your respective app store or the website itself.
Popular Payment Methods for German Bettors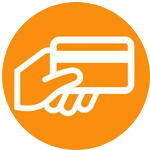 Germany has a strong economy which is exceptionally important for sports bettors in this country, as almost every payment provider wants a piece of the pie.
That's why German players can choose from an astonishing array of payment options including:
There are so many ways in which you can make a deposit or initiate a withdrawal from an online bookie while residing in Germany. Your job is only to pick the one you are already familiar with and start placing bets.
Responsible Gambling in Germany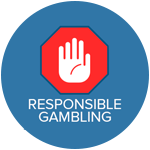 The most important tip you can get about gambling is to do it in a responsible manner. If not, you are risking the development of gambling addiction which can leave serious consequences on you and people from your surroundings.
If you feel that you might use some help, there are several organizations created to work with you on sorting out your gambling problem:
In all these organizations, there are trained professionals that know all the right ways to help your old self back. They can offer necessary:
Information
Lectures
Practical advice
Treatment for addiction
All the organizations above have been helping players like you for years now and are your best shot to get out of the vicious circle.
Final Thoughts
Voila! Here's the end of our story about the best online sports betting sites in Germany. Now when you have all the vital information, you can get back to our list and pick the bookie that looks the most promising.
Whichever bookie you choose, you won't be wrong, so don't worry about anything and start thinking about who's going to win that next big game!
FAQ
Is online sports betting legal in Germany?
Are there any bonuses for German players?
Are German sportsbook sites safe?
What sports can I bet on in Germany?
What is the legal gambling age in Germany?