This article will introduce you to the best DFS websites for German players, including sites with hefty bonuses and promotions and other features that are needed to complete a top-notch DFS site. Additionally, you will get a better understanding of the legalities considering DFS betting in Germany.
Stay tuned!
Best Legal DFS Sites in Germany
Luckily, our process of selecting the best daily fantasy sports operators for the German market has been eased as we follow our predetermined list of criteria.
Nevertheless, going through hundreds of DFS websites isn't an easy task, but we managed to find a few that adhere to our standards. Hence, German players can rest assured that they are safe on any DFS site from our list. Take a look below:
Popular Pages:
Is DFS Betting Legal in Germany?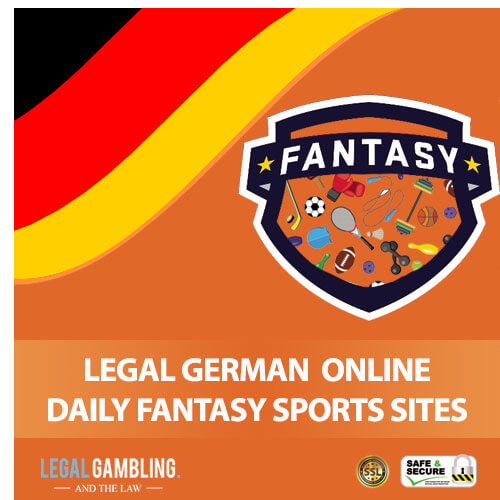 Although online gambling is tightly regulated in Germany, this European country of over 80 million people has been developing an increasing interest in daily fantasy sports betting. All online gambling websites are regulated by the German government, which does not allow unregulated and unlicensed gambling sites to operate within the country.
A Malta Gaming Authority license can be used to provide a legal basis under European Union law for operating in any EU member state, meaning that DFS sites with an MGA license can operate legally in Germany.
Ultimately, German players can freely join daily fantasy sports websites as long as they are regulated and licensed by proper gambling authorities.
How We Selected Best DFS Sites in Germany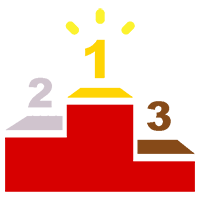 German players are lucky to have the possibility to try out many legitimate DFS websites, unlike players from many other European countries. With this in mind and almost no restrictions, our selection process was long but worthwhile.
We want to gain our readers' trust, so we will first give you an insight into LegitGambling.com and then take you through some parts of our rigorous selection process so you can have a clearer image of what we're trying to accomplish.
Why You Should Trust Legal Gambling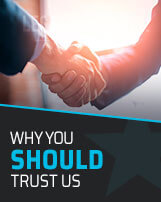 LegitGambling.com has been providing top-grade content for more than a decade. Our loyal readers will confirm that our website is their first stop on the journey of finding the best online gambling site.
Our reputation speaks for itself, so it's best to read some of our previous:
Doing this will show you why we are trustworthy.
We can guarantee that our written work is always objective and honest, as well as up-to-date. All statistics and reports that we use in our research have been double-checked by our team of experts.
Rely on our professionalism, and you won't regret choosing any of the DFS sites from our list.
How We Made Sure That These DFS Sites Were Safe and Legal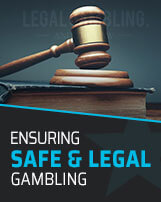 To check whether these daily fantasy sports sites are safe and legal, we need to go through the essential checklist.
The first item on our list is licensing. DFS sites that are not licensed by a valid gambling jurisdiction are immediately crossed out.
We only approve sites regulated and licensed by well known authorities such as:
The next item on our list calls for checking the site's security. If the site has been backed up by the latest SSL encryption systems and powerful firewalls, it can guarantee the safety of the players' personal information and banking details. Moreover, it can protect the players from potential cyberattacks.
Not to worry, all DFS websites on our list have some form of protection.
What We Look for in DFS Sites for German Players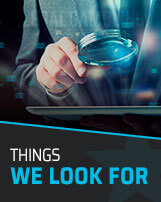 If the DFS site has checked the first two items on our checklist, we can move on to other items.
Although other items seem to be insignificant, high-grade sites would not persevere without these features. All daily fantasy sports websites on our list have a plentiful selection of available sports to wager on, including generous bonuses and promotions. Moreover, we look at the availability of payment methods for German players.
The next items on our list include:
Mobile platform compatibility
Helpful and friendly customer support service
DFS Industry in Germany
As more players are opting for daily fantasy sports wagering, the DFS industry in Germany is on the rise. Unfortunately, we do not have statistics about the percentage of people joining DFS websites as all German players use internationally-based DFS websites. For that reason, it's impossible to find any concrete information.
However, we believe that the DFS industry in Germany will remain popular among bettors and more DFS legalized websites will start accepting German players.
Most Popular Daily Fantasy Sports in Germany
As we have already mentioned, the most popular sport in Germany is football so it's not surprising that the most popular daily fantasy sport is also football. With many world championships, trophies won at numerous European tournaments and leagues, football is at the peak of popularity in Germany.
Other daily fantasy sports that German players turn to are:
Statistics have shown that a number of German players have shown an increasing interest in the NBA and NFL recently.
Mobile DFS Betting in Germany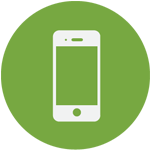 With technology advancing daily, it's nothing unusual that most German players opt for mobile betting on DFS websites. All sites on our list use HTML5 technology that allows for a seamless mobile compatibility.
Players can access world-class DFS sites both in-browser and via applications. All sites are available for lag-free operations on both Android and iOS devices.
Popular DFS Payment Methods in Germany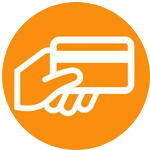 Interestingly, PayPal has climbed its way to the top of the most used payment methods in Germany. Thus, most German players opt for DFS websites that offer the possibility of making deposits and withdrawals via PayPal.
Other than this payment option, German players choose credit card payments and other e-wallet payments. Hence the following payment methods are quite popular on DFS sites:
As bank transfer payments are losing in popularity, crypto payments are gaining. An increasing number of German players opt for Bitcoin payments lately as they are more secure and faster.
Responsible Gambling in Germany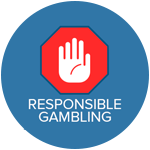 As gambling can quickly turn into addiction without proper management, we want to let our readers know where they can find help.
The sites listed below are established organizations that offer first-hand help online and in person. Take a look and seek help if you see any signs of gambling addiction.
Final Thoughts
Ultimately, betting on German DFS sites offers an abundance of opportunities to maximize your winnings. Players can choose from a wide selection of available sports and get started with generous welcome bonuses.

Take a look at our list and pick a DFS website that suits your preferences.
Remember to gamble responsibly and good luck!
FAQ
Are daily fantasy sports sites legal in Germany?
What is the legal gambling age in Germany?
Are these DFS sites safe?
Do DFS sites have any bonuses for German players?
What are the most popular DFS sports in Germany?