While trying to determine what might be the cause of this surge in popularity, we'll provide you with some important details all poker players in Germany should know.
What does the law say about the gambling industry in this country? What are the best poker sites available to German players?
The answers to these and many other crucial questions lie in front of you. So read on!
Legal Germany Online Poker Sites
While analyzing the situation in Germany we realized there are so many poker sites, it's difficult to count them. Since we were aware of the confusion this might cause among players, we decided to take action.
Our team of experts examined hundreds of poker sites and we created a unique list of the very best online poker platforms present in this country. Being composed of only top-notch poker rooms, this list deserves your undivided attention. Check it out!
Popular Pages:
Is Online Poker Legal in Germany?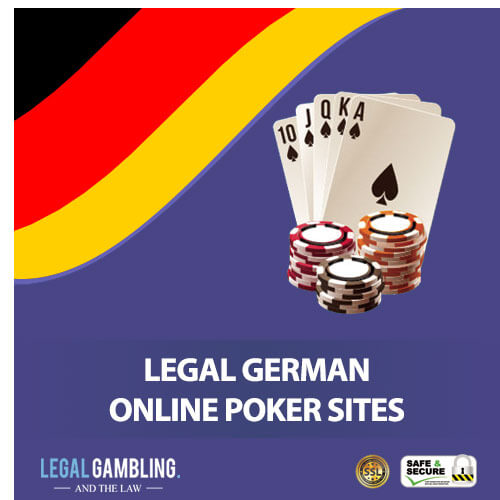 Even though the gambling laws in Germany were always prone to sudden changes, it seems like some long term solutions are right around the corner.
A new law that will come into effect on July 1, 2021, in which Germany will legalize all forms of online gambling, including online casinos and online poker.
With these new laws all operators will have to meet a series of strict requirements to get the necessary permissions to operate within the country.
This is awesome news for all poker lovers throughout Germany. Hopefully, once the process of licensing comes to an end, there'll be many legal poker sites they can choose from.
To be honest, things aren't that bad at the moment either. Most players in this country prefer playing in international offshore poker sites that are not subject to German law. Some of them use VPNs and e-wallets just to make sure they'll avoid any unforeseen repercussions.
How We Chose Top Poker Sites in Germany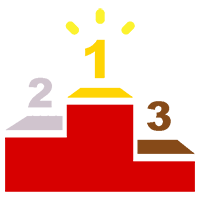 The selection process can be described as tiring and time-consuming. It takes more than just basic knowledge to properly analyze a poker site.
Luckily, our team has enough resources and manpower to appropriately tackle even the most difficult of tasks. The results, we are proud to say, are quite obvious.
Why You Can Rely on Legal Gambling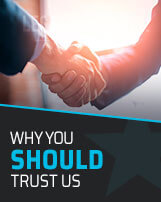 After almost 20 years in this ever-changing industry, we gained tons of experience and developed a special instinct that allows us to successfully assess every single gambling platform.
Our hardworking group is composed of:
Software producers
Long time gamblers
Passionate gamers
Legal experts
We believe our previous achievements speak for themselves!
How We Make Certain These Poker Sites Are Safe and Legal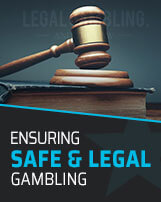 What every player worries about the most is security. No one likes illegal poker sites that break rules any time it suits them.
This is why we dedicate special attention to licensing and security measures.
Every poker site you'll find in our list meets the highest security standards and guarantees the safety of every player's financial and personal information. All of these websites hold valid licenses issued by well-known gambling authorities that have a clear track record.
What We Look for in German Poker Sites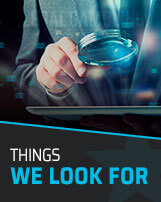 If it turns out that a poker site is safe and properly licensed, our examination may continue.
We like to make sure the site is well-designed and easy to navigate through. It should be fast and responsive without any bugs or errors. It would be great if it offered a wide variety of poker variations produced by some of the respected software providers.
A good poker site has to cooperate with some of the giants of the payment-processing industry such as:
Visa
Mastercard
Paypal
Skrill
This is to assure all deposits and withdrawals can be promptly completed without unnecessary complications. Long story short, an exceptional poker site has to provide a distinctive gambling experience free from any disruptions.
Online Poker Industry in Germany
Even though some sites are legal and others are in the process of legalization, many Germans don't even think about these details. It seems like the government never really cared to enforce the gambling laws and the whole industry was left in the so-called grey area. With all the recent changes, we can expect the market in Germany to become highly regulated sooner rather than later.
Nonetheless, we all know that old habits die hard, so most players will probably continue to enjoy poker the way they always did. Using a VPN to hide your location, and an e-wallet to mask your financial data is very common in Germany.
With international offshore poker sites as their favorites, Germans do not have any reason to worry about the law.
Popular Poker Games in Germany
Texas Hold'em — the absolute ruler of the world of online poker
7-Card Stud — preferred by experienced players
Razz — similar to Stud and rising in popularity throughout Germany
Omaha — popular among those who like fast hands and high stakes
Mobile Poker Games in Germany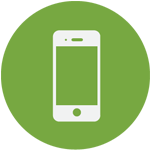 If you've ever been to Germany, you probably know that its people are very fond of technology. They appreciate mobile devices and smartphones can be found in almost every pocket.
Some recent statistics show that Germans love gambling while they are on the go. During their long commutes or while waiting in lines, they like to indulge in their favorite pastime.
The great news is, all poker platforms you can find on our list have amazing mobile-friendly sites. They also offer free downloadable apps, so playing while away from home has never been easier.
Popular Payment Methods German Players Use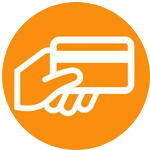 Most Germans frequently use their debit and credit cards. However, when it comes to funding their online poker accounts, there is a new trend among players of all ages.
It seems like almost everyone uses e-wallets like:
Some say this is because they are faster than any other payment method. Others claim the reason is the security these services offer to their users. Whatever happens, it looks like this trend is going to continue!
Responsible Gambling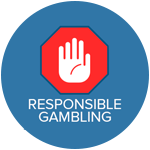 If you're new to the exciting realm of online poker, there's something we should point out to you. In the long term, gambling can be very dangerous and it can turn into an addiction.
If you or a person you care about suffers from gambling addiction, you should seek help. Fortunately, this problem can be solved and there's no reason to be ashamed. Here are some potentially useful links:
Final Thoughts
All things considered, the online poker industry in Germany is striving to become a highly regulated market over the next few years.
Players have many good poker platforms at their disposal and they usually turn to international poker sites that offer more types of poker and better bonuses and promotions. On top of that, they are not subject to German law so players don't have to worry about unwanted consequences.
If you're looking for the very best poker rooms available in Germany, make sure to take a look at our list. Picking a poker site from this list guarantees the highest possible level of security combined with amazing poker variants and generous promotions.
Remember to gamble responsibly and we wish you the best of luck!
FAQ
Are online poker sites legal in Germany?
Can German players claim any bonuses?
What is the minimum gambling age in Germany?
Are German casino sites safe?