Online Poker Alternative Debit Card Payment Methods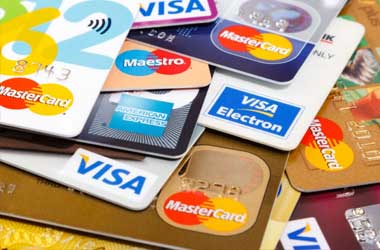 Online poker sites have become a regular hobby just like reading books or going to the movies. People worldwide turn to their computer or mobile device screens in search for some action on the best card tables. The only thing that made players think twice was the payment process.
Debit cards have been present long enough for people to get used to them when doing some online shopping. After all, they were one of the first payment methods available. By the time poker sites were getting greater attention, debit cards were already known for their use. This enabled players to use an already familiar payment method with a simple online payment procedure and no extra account management. That is why it may come as a surprise that players are looking for alternatives.
List of Poker sites accepting players from the USA:
Reasons Why Debit Cards Are Not Accepted as a Payment Method
People have always used their debit cards for online payments with a hint of reluctance. This is because their debit cards represents the storage place of their monthly salary or other earning, making it much more special than a credit card that lets you spend the bank's money. Due to this, online poker players were greatly worried about the safety and protection of their private information and debit card money when sharing this with an online poker room. Even though banks and poker sites are both known to use the best encryption technology, there is still some doubt which causes players to seek out an alternative payment method.
Those players who are not scared of sharing information about their debit cards tend to be dissatisfied with the conditions. Namely, poker players using this payment option often face deposit and withdrawal lower and upper limits which don't comply with their requirements. The standard deposit frame ranges from $20 up to $500-$1,000, although high rollers may need extra possibilities. With the additional fees charged by the debit card issuers, poker players are more than ready to look for a different solution.
US online gamblers separate themselves from the rest of the global player traffic due to the UIGEA Act. It forbids the use of any payment options for the purpose of online gambling, which is why many poker sites and banks simultaneously retreated from that market. Due to the limited choices, many US poker players prefer to find a more widely applicable option.
Alternative Payment Methods to Debit Cards to Fund Poker Sites
MasterCard
This company has persisted long enough to build its name recognition in the world of online gambling. When it comes to online poker rooms, there is a large variety of options available for players who use MasterCard when performing deposits and withdrawals. The largest part of MasterCard users has also tried debit cards at one point or another. After all, there is slightly any distinction in the procedure, but MasterCard users mainly claim to feel more confident because they are not risking their own hard-earned cash.
Since debit card institutions and MasterCard are generally of the same kind, there are bound to be fewer differences among them than with any other debit card alternative. Signing up and providing information leads poker players through the same procedure, often with the same limits and requirements. The standard fee charged for the payment processing service is also mostly identical, which makes MasterCard the ultimate alternative for poker players who want to avoid using debit cards.
PayPal
Those poker players who are oriented towards trying the newer trends in online payment methods often end up using PayPal devotedly, which is why it might be a suitable choice for debit card alternatives. This company provides its users with a digital storage location for your money which is funded through your regular bank accounts. This is where your personal financial information stop and you are free to use your PayPal account for all online payments.
By simply providing poker sites with your PayPal username and password, you should be able to deposit and withdraw whichever amount you want. This service has become as widespread as the mainstream credit and debit cards shortly after its initial appearance. The safety guarantee, along with the appealing money transfer conditions are PayPal's strong suites whereas the company's reluctance to cater to US and similar online poker sites further proves their credibility. Furthermore, considering the fact the only fees which are slightly more noticeable relate to currency exchange and credit card funding instead of all options, there is little to consider before choosing PayPal as your online poker account payment method.
The spirit of the tech age has brought about a fair share of new discoveries when it comes to online payment processing. Since the rise of PayPal, other services based on the same principle appeared shortly after. The leader Neteller and its 'second mate' Skrill are e-wallet services which also store your money on an online digital account and transfer it directly to the chosen poker site.
Neteller and Skrill differ slightly when it comes to the fee paid for account inactivity and currency exchange. Other than that, they are bought equal contenders for the position of a debit card alternative on the best poker sites. These e-wallets usually perform instantaneous deposits and prompt withdrawals. Even though the withdrawing time might be a while, they still hold the advantage against debit card deposits which take a few days until they are truly processed in order for players to be able to withdraw the winnings made with this money.
Conclusion
In any case, there are multiple options if debit cards are not available as a payment option on your poker sites. The best thing to do is try them all as a test run before committing to a single payment method which could turn out to be a disappointment.