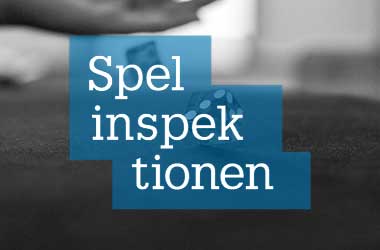 Spelinspektionen, the gambling regulatory body of Sweden is now looking to amend the country's rules to ban its licensed gambling operators from presenting odds on rule violations – such as a technical foul in basketball or a yellow card in football.
Currently in draft form and undergoing a consultation process, the regulations are aimed to prevent match fixing in sports by dis-incentivizing athletes and referees from committing or calling rule violations to help fix matches. By banning bets on disqualifications, cards, and other penalties, Spelinspektionen expects that the impact of fixers on individual athletes or referees would be minimised and the integrity of sports betting can be retained.
The ban on rule violations is the first of three new rules Spelinspektionen wishes to introduce. Bans on bets that pay out only when an athlete or team loses as well as on bets that pay out based on the performance of an athlete under the age of 18 are also being considered by the gambling regulator.
Match Fixing: Priority for New Rules
According to Camilla Rosenburg, the director general of Spelinspektionen, the introduction of the new rules is aimed at minimising the risk of match fixing. Rosenburg stated that the regulatory body was working with the Match Fixing Council to analyse data gathered by gambling and sports betting firms as well as sports bodies to detect possible match fixing.
The new rules are a significant compromise from initial reports that indicated Spelinspektionen would be taking a more restrictive approach, involving a restriction on licensed gambling operators to offer odds through a centralised directory of competitions and events, where licensed gambling operators. This tack was later abandoned by Spelinspektionen due to concerns that it would increase the appeal of unlicensed gambling operators to prolific sports bettors.
The consultation period for the new rules will be until February 14; Spelinspektionen will consider all feedback received regarding the proposed regulations.
Gambling Industry Skeptical of New Rules
The International Betting Integrity Association (IBIA) has expressed its scepticism on the proposed regulations with respect to their effectiveness in curbing match fixing. The IBIA's chief executive, Khalid Ali stated that while they were willing to work with regulators regarding match fixing, they believe that the proposed Swedish regulations are unjustified and ineffective.
Ali noted that the Swedish betting market is too small for match fixers to operate in, increasing the odds of their being caught. He went on to say that if Spelinspektionen decides to impose such regulations, the consumers would bear the brunt of the rules and not match fixers.