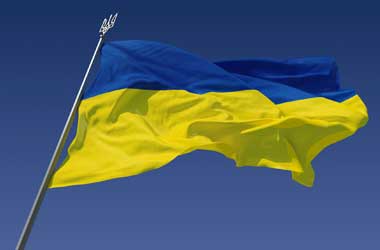 Legislators in Ukraine recently tabled a bill that looks to legalise gambling in the country.
The bill has now gone through its first reading and was barely passed, garnering 260 out of the 450 available votes in flavor.
The bill titled 2285-D was sponsored by Oleg Marusyak in October 2019. Marusyak is one of six potential alternatives to the submitted reforms by the government where the Servant of the People Party holds a majority.
Parimatch, a gambling firm that operates primarily in Eastern Europe, stated that 2285-D could help shore up the flagging Ukrainian economy.
According to Parimatch, once gambling is legalised, consumers will become attracted to the promise of safe and fair gambling, which would then entice investors into the market.
In concert with the rapid growth of the gambling market, legalisation is also expected by industry observers to create thousands of new jobs, higher revenue for local and state budgets, bring in more tourists and get them to spend more money. The new gambling bill is also expected to decrease the likelihood of corruption in professional sports and reduce illegal gambling in the country.
UATV English
Key Details of 2285-D Revealed
A key selling point of 2285-D for the industry is its proposal of a license fee that is the lowest among all alternative bills, set at UAH6.7 million ($277,300). Additionally, there will be a minimum license fee for casinos in hotels, depending on the number of rooms the hotels have; 200-250 room hotels will require UAH41.7 million, while 250 or more room hotels will require UAH62.6million. Both fees will be set against the country's minimum wage to account for inflation.
Bookmaking licenses will allow each of the licensees to open up to 5 bookmaking shops. A total of 80 bookmaking licenses will initially be available, parcelled out into three distinct territories: 32 in Kyiv, 16 to be shared by Kharkov and Odes, and 32 to be doled out to the rest of the Ukrainian territory.
Only 40,000 gambling machines are allowed in the bill; furthermore, gamblers must be at least 21 years old to play as this was increased from 18 years old in a previous version of the bill that was not passed. Finally, a self-exclusion register is part of the bill, as well as a database on responsible gambling practices for staff.
The bill is now being prepared for its second reading, where the finer details will be worked out, including the tax rates on gambling. If the bill passes this reading, it can then be signed by President Volodymyr Zelensky into law, who has been a prominent supporter of legalised gambling.