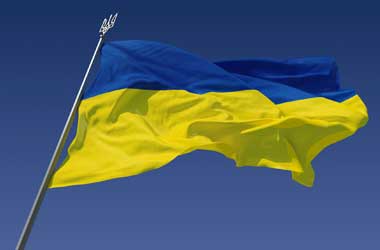 Ukraine's recent efforts to legalise gambling could lead to the country bringing in between $200 to $300 million in tax revenues. These numbers were made public by Oksana Markarova, who is the Minister of Finance.
The push to legalise gambling in the Ukraine has met with some resistance but the Ukrainian government is highlighting the fact that there is a lot to gain by legalising the gambling industry.
The upcoming legislative piece specifically seeks to make casino gambling legal in five-star, four-star, and three-star hotels across the country. Five-star hotels will have a full-fledged casino with a large gaming floor.
The bill intends to limit the number of slot machines within the nation at 40,000 units, with a maximum of 250 units per casino. The bill specifies that only hotels which have more than 200 rooms will be eligible to operate any kind of gambling establishment.
Ukraine could also allow internet-based gambling and sportsbooks to operate at retail betting points. The bill also contains measures for punishing illegal gambling operations as well.
Finance Minister Markarova also stated that the potential tax revenue from legalized gambling is based on the experts' conservative estimates, so the actual figures could end up being a lot higher. The proposed bill has now been submitted to the Supreme Council which is known as Verkhovna Rada. Furthermore, the estimated tax revenue has also been added to Ukraine's 2020 budget draft for good measure.
Ukraine has tried in the past to legalise the gambling industry but all those bills ended up being rejected. This particular bill looks quite promising and has more legislative support than its predecessors ever had.
President Of Ukraine Pushes For Legalisation
One of the main reasons why this bill could be approved is because it has the support of President Volodymyr Zelensky. In September 2019, President Zelensky tasked his subordinates to put together a gambling draft legislation and asked his team to submit the same before October 1, 2019. Prime Minister Oleksii Honcharuk and Minister of Finance Markarova were responsible for the team who drafted the bill.
The team worked swiftly on the draft legalisation and the proposed bill has already been endorsed by the Cabinet of Ministers. The next step is for the bill to be reviewed by the Verkhovna Rada after which a decision will be made. President Zelensky expects the bill to pass by December 1, 2019.