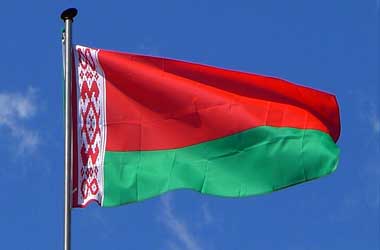 Belarus often referred to as the Las Vegas of the former Soviet Union has taken a shot at legalizing online gambling in the past but that never worked out.
Sergei Nalivaiko, Minister of Taxes and Levies in Belarus has once again pushed for the legalization of online gambling by putting forward a draft bill that would modernize the country's gaming regulations, including long-awaited adjustments to its stance on online gambling.
Although Belarus is one of the few former Soviet republics that allows gambling, it has yet to show any allowance to online gambling. Previous talks on the matter so far had not come to a head, but the plans Nalivaiko put forward may very well be the beginning of a modern age of gambling in Belarus.
The Draft Bill In Detail
The main goal of the drafted bill is to properly legalize online gambling and put forth the necessary regulatory provisions. Talk of such legalization had been circulating since September of 2017, wherein Nalivaiko had begun to consider allowing casino owners within Belarus to operate online games and wagering, as well as enforce local licensing for international online gambling services.
Initially, the legislation was to allot two years of transitional time for the local casino operators can test the waters of providing online gambling services with special permits and attune themselves to the specifications of the decree. However this was scrapped in favour of a state-run online gambling portal, which the Belarus government decides is easier to regulate and tax. A big encouraging factor for this decision was the projected tax revenue, which was estimated to amount to $6 million in three years.
The gambling portal will provide its users with access to licensed online operators based within the country. The servers of these online operators will have to adhere to the legal limits set up by the government. The allotted transitional time for operators to accustom themselves to the decree has been decreased to one year, by the end of which the draft is expected to be passed and be in full effect.
Belarus' Attitude Towards iGaming
The Belarus government is wary of the public accessing foreign websites, as they fear that this can cause problems for its citizens as the authorities will not be in full control over offshore operators. This is also one of the main reasons why the government had been unfriendly towards online gambling in the past.
Steps towards modernization such as Nalivaiko's draft would help to transform the online gambling industry in Belarus. The proposed state-run gambling portal is to become Belarus' measuring stick for how they would go about regulating the entirety of their global web activity.
Belarus has legalised cryptocurrencies, icos and smart contracts in December last year.