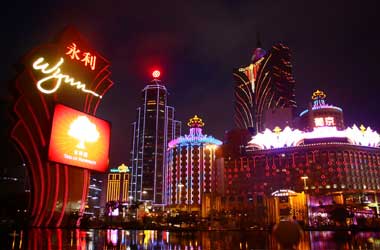 The last time that the Institute for the Study of Commercial Gaming from the University of Macau did a survey on the gambling participation rate among locals was in 2013, when Macau's casinos were at their peak and Macau was known as the biggest gambling hub in the world.
A lot has changed for Macau's casinos since Beijing launched its anti-corruption crackdown in 2014 targeting the casino industry and its VIP gambling segment. Macau's casinos experienced 26 consecutive months of gross gaming revenue decline and only in August 2016 did the casino industry start to experience a slot turnaround.
The Institute for the Study of Commercial Gaming conducted a detailed survey for 2016 and surveyed more than 2,000 locals to see their take on Macau's gambling industry.
The report showed that nearly 51.6 percent of those surveyed had taken part in some form of gambling or the other – an increase of 2 percent when compared to the 2013 survey. The telephonic survey was funded by the Social Welfare Bureau in Macau and targeted locals who were above the age of 18.
Out of the 2,000 locals surveyed, 892 which is 44.6 percent admitted to being involved in some form of commercial gambling during the last 12 months, which is an increase of around 3 percent as the 2013 survey had a 41.6 percent participation rate. The average amount of money that locals spent at the casino in 2013 was MOP505 and that amount climbed to MOP808 in 2016.
The survey found that males in the age group of 25-34 who were employed and earner a higher salary were more prone to participating in gambling. The survey also examined whether the locals understood what problem gambling, their opinion on the gambling industry and their ability to recognize signs of a gambling addiction.
Only 43 percent of those surveyed were able to properly explain what problem gambling is and 2.5 percent of those surveyed shows signs of being probable disordered gamblers. The data from the survey will be used to help the government make better plans to address the issue of problem gambling.
The report went on to say
There is still room for people to increase their awareness and understanding of gambling disorder. Hence, it is suggested to strengthen the public education on gambling disorder and its related issues so as to reduce the personal and social costs.