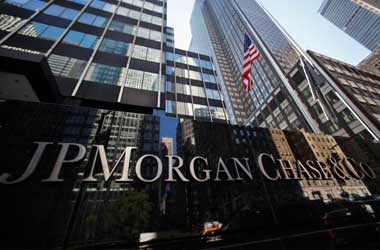 JPMorgan recently advised investors that it was safe for them to still buy and hold Macau casino stocks. That is a very interesting choice because according to gaming experts, Macau's gross gaming revenue (GGR) is likely to drop this year.
The bank did acknowledge this in their report saying that the slowing down of the mainland Chinese economy can affect Macau casinos; however Macau casino stocks will continue to be a good choice for investors.
JPMorgan analysts say that they have accounted for the shrinking of Macau GGR by one percent in 2019. However, the brokerage firm projects that the VIP casino market will contract six percent while the mass-market revenues will grow by three percent.
Bloomberg
(23 Mar 2012)
This is why JPMorgan thinks that Macau stock investors should take a long position on casino stock in the region.
In a statement, JPMorgan representatives said
The trends in Macau have been surprisingly resilient if not strong – despite a challenging macro backdrop and ever-growing concerns over [a] downturn. Granted, these stocks are still tethered to macro factors and overall market volatility, but we see good values and believe the risk-reward is compelling for patient investors
There are a couple of stocks that are projected to do well this year. The two companies are Sands China Ltd and Wynn Macau Ltd. Experts think that Wynn Macau is more likely to be profitable due to their expert management team. Projections show that earnings before deductions will be ten times the normal revenue which will make it a very tempting for casino investors to pass up.
Sands China is more of a low-risk choice for investors. The casino's stocks look to be a solid investment, especially because of its focus on mass-market gaming and non-gambling revenue vectors. It also helps that Sands China has a lot of room inventory. The stock also has no VIP market risks so it can be a safe bet in 2019.
2018 Macau Stock Performances
According to JPMorgan, investors should take a look at the earnings of Macau casinos in 2018. Special focus should be on the fourth quarter earnings which will be released at the end of January. The data can reveal whether Macau has bucked the expected downward trend despite the weakening of the Chinese market.
JPMorgan analysts are optimistic about the Jan results and expect the report to show that earnings were cautiously optimistic with no sign of a downturn. This should help cushion the expected drop in the VIP market slowdown. The bank did note that the double-digit growth of Macau stock's GGR has ended for the moment but expect it to bounce back in 2020.