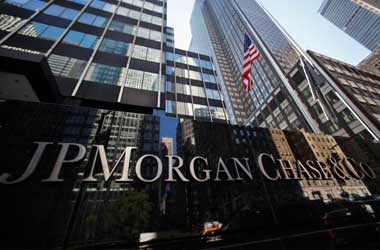 A lawsuit has been filed on JPMorgan Chase & Co in Manhattan federal court, accusing the bank of overcharging clients who used their credit card to purchase cryptocurrencies. The bank levied surprise charges soon after it announced the decision to stop allowing credit cards for purchasing cryptocurrencies in late January. The bank treated the purchases as cash advances.
The lawsuit states that Chase hit customers with both extra fees and substantially higher interest rates on cash advances than usually charged on credit cards and refused to refund upon complaints made by customers.
Mary Jane Rogers, spokeswoman of Chase, refused to comment on the lawsuit, but said the bank halted processing credit card purchases of cryptos on February 3 because of credit risk. She further stated that customers of the bank can purchase cryptocurrencies using debit cards linked to their checking accounts, without incurring cash advance charges.
The lawsuit was filed by Brady Tucker, an Idaho resident. Tucker was charged $143.30 in fees an $20.61 in surprise interest charges for five cryptocurrency transactions between January 27 and February 2. Tucker believes hundreds or possibly thousands of Chase customers could have been charged in a similar manner.
Tucker filed the case, after the bank refused to withdraw the surprise fees when he raised a dispute through the customer service line. The lawsuit alleges that Chase did not provide any kind of warning to the client regarding the changes brought about in the calculation of fees. Chase "stuck the plaintiff with the bill, after the fact of his transactions, and insisted that he pay it," the lawsuit said."
The lawsuit (Brady Tucker et al v Chase Bank USA, U.S. District Court, Southern District of New York, No 18-3155) also complains Chase of violating the US Truth in Lending Act, which requires credit card issuers to inform customers of any major change in charges or terms. The plaintiff has raised a claim of $1 million for actual and statutory damages.
Several banks in the US and UK, including Lloyds Banking Group Plc, Virgin Money, and Citigrop banned the use of creditcards to purchase cryptocurrencies earlier this year after Bitcoin plunged from about $20,000 to $13,000.