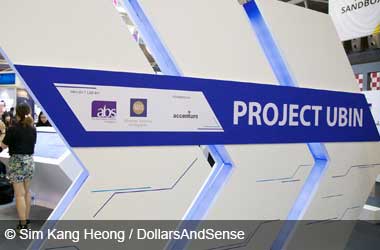 The Monetary Authority of Singapore (MAS) and JPMorgan, working with local investment company Temasek, have just finished with a new prototype for a blockchain network that would allow for multi-currency transactions all over the world. The result could be better and cheaper transactions for businesses that deal with customers all over the world. The prototype is now being tested to determine how well it can handle becoming part of a commercial network.
This network was one of the major features that was highlighted during the recent Singapore FinTech Festival and Singapore Week of Innovation and TeCHnology (SFF x SWITCH) 2019. Even though this is a prototype, it is a major feather in the cap for Project Ubin. Backed by both the MAS and the Singaporean financial industry, the project aims to put to blockchain and its associated technologies to full use in trading and business.
The payments network aims to become a backbone system so other blockchain networks would be able to connect to it. This will allow them to communicate with each other instead of in isolation. This would enable seamless transactions from varying networks, cutting down on time and expense.
Accenture ASEAN Careers: Malaysia, Indonesia, Singapore and Thailand
Besides the integration, it will also allow for special transactions. This can include settlements with private exchanges and conditional payments. This can make it useful for various stock exchange trades.
In a statement, Sopnendu Mohanty, chief fintech office for the MAS, said
We hope this development will encourage other central banks to conduct similar trials, and we will make the technical specifications publicly accessible to accelerate these efforts. We look forward to linking up with more blockchain networks to improve cross-border connectivity. This will be a big step forward in making cross-border transactions faster, cheaper and safer.
Network Will Target All Industries
This network also signals that Project Ubin has entered its fifth phase. This is when the project will be evaluated for effective commercial use and what it brings to the table compared to normal network transactions. MAS and its partners are already working with more than 40 companies to see how the network can benefit them in the long term.
The composition of the list of companies is also telling. Though financial firms are the focus, adding non-financial firms into the mix means that the MAS is going for general usage instead of just limiting the network's use to the finance industry.