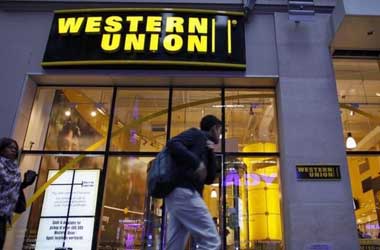 Earlier in January, Bloomberg had reported that the shares of Western Union are rising as it is believed to be testing Ripple's platform for fund transfers. However, both parties die not confirm or reject the reports. Now, Western Union has confirmed that it is evaluating Ripple's platform.
A few hours before, the confirmation was provided to Bloomeberg by the money transfer company's chief financial officer Raj Agarwal. The CFO, however, underlined that the platform is only in the evaluation process and has no impact on the business. Furthermore, Raj Agarwal has stated that the company has not found anything that would be a "big unlock."
Ripple's growing network:
Ripple has seen a phenomenal success in the recent past. Around Christmas last year, SBI Ripple Asia announced that they have partnered with three major credit card providers in Japan to improve user experience, solve a variety of issues, and increase efficiency through Ripple's block chain technology. The participating credit card companies are JCB, Sumitomo Mitsui Card, and Credit Saison.
In early January, MoneyGram (NASDAQ: MGI) signed an agreement with Ripple to test the latter's network. By January end, IDT Corporation, a publicly traded New Jersey-based telecommunications provider, and MercuryFX, which offers discounted currency exchange rates, signed an agreement to start using Ripple's xRapid platform. Last week end, Spanish banking group Santander announced that it would soon start offering mobile payments using Ripple's xCurrent platform. On Sunday, the National Bank of Abu Dhabi announced that it will use use Ripple's block chain solution to send real-time cross-border payments to its customers. Earlier this week, LianLian International of China announced that it has entered into a partnership with RippleNet to facilitate real-time cross border e-commerce payments between the US, Europe, and China. LianLian will use the xCurrent platform of Ripple to process global payments sent to the Chinese e-commerce market from other RippleNet member banks across the three continents.