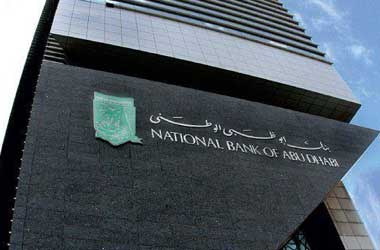 The National Bank of Abu Dhabi (NBAD) has become the first middle-east bank to use Ripple's block chain solution to send real-time cross-border payments to its customers. NBAD, through the Ripple platform, will offer fast, cheap, secure and efficient international remittances and payments across regional markets. Ripple's solution would further enhance the innovative remittance infrastructure of NBAD. Ripple provides end-to-end visibility of the transaction to customers, in addition to instant, cost-effective transfers.
According to Ramana Kumar, Managing Director & Head of GTB Business and Product Management
"At NBAD we strive to ensure our offerings are efficient and transparent. Block chain technology transforms and paves a new way in achieving our goals and better serve our customers, adding value through accessibility and transparency. As an initial adopter and first bank to go live on Ripple, NBAD offers innovative solutions to our clients' payments needs."
According to a 2016 World Bank Migration and Remittances Factbook statistics, the annual remittances from the UAE is well over $19 billion, making it the fourth top remittance-sending country in the world. NBAD's shift to cost-effective and efficient Ripple platform will certainly encourage other major banks in that region to opt for Ripple payment network.
Ripple CEO Brad Garlinghouse added,
"Banks and their customers have been hearing about the promise of blockchain technology to enable real-time cross-border payments. Now, some of the most innovative and successful banks like NBAD are making this a reality by offering Ripple-enabled payments to their entire customer base, and in doing so, paving the way to make 2017 the year we see broad commercialization of blockchain take hold globally."
Ripple avoids the need to use a third-party bank for international transfer. Therefore, the system offers better data security to customers of a bank. Notably, a day before, Santander Group had announced its plan to launch mobile payment services using the xCurrent platform of Ripple.