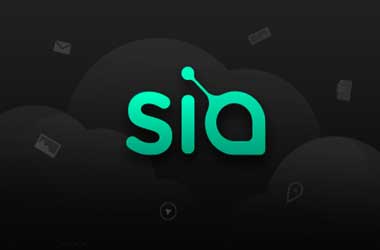 Sia (SC) and ClearCenter (CLEAR) has announced a partnership to build a blockchain based decentralized storage platform that is robust, simple, and scalable. The new platform, dubbed ClearSHARE, will be created over Sia's blockchain-based secure storage layer.
The platform will be not only compatible with the Clear token ecosystem, but also with the ClearNODE product line. Both ClearCenter and Hewlett Packard Enterprise (HPE) will release the ClearNODE product line at CEBIT in Germany on June 11, 2018.
ClearNODE is a combo of software, hardware, and services, which provide a secure platform to developers and a decentralized app (Dapp) marketplace for blockchain-related services and applications. The ClearSHARE platform will also provide an option to compound Sia's back-end storage with Nextcloud's user interface and integrate both facilities with ClearCenter's ClearOS operating system.
The final ClearSHARE app will result in a first real turnkey blockchain-based storage platform that will be powerful enough to disrupt the storage industry of small scale enterprises. This is because Linux command line knowledge or any other advanced IT skills is not required to operate ClearSHARE.
ClearSHARE will also have data mirroring capabilities both on-premise and in a P2P global cloud network. Furthermore, ClearSHARE will be able able to automatically split, encrypt, and distribute data in the background without a need for IT skills. With encryption keys, a customer will have absolute control over the data.
ClearSHARE also facilitates data backup and redundancy benefits, which are generally available only in a Network Attached Storage (NAS) device. Furthermore, the availability of automatic mirroring on a decentralized worldwide network ensures consistency, verifiability, and security of data.
Customers also earn CLEAR tokens by sharing their unused storage capacity with the ClearSHARE network.
David Vorick, Sia's Lead Developer said
"Decentralized cloud storage brings huge benefits. We are excited that ClearSHARE will bring Sia to small businesses and enterprises with a user-friendly solution."
ClearCenter Founder and CEO Michael Proper said
"We're grateful for the team at Sia and their willingness to work with us to help the ClearSHARE platform succeed."
ClearCenter also plans to introduce a hybrid hardware/software wallet app in the future.