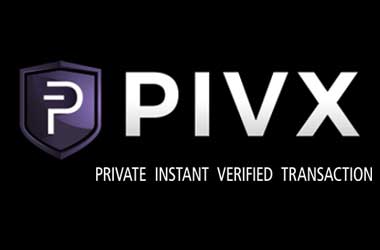 PIVX (PIVX), an anonymous cryptocurrency, has announced that it will release core wallet in March, as per road map. The well-designed core wallet offers some exciting 'a first for crypto' features as discussed below.
The developers have plans to launch a decentralized exchange, establish a community based governance, and implement elastic block sizes in the upcoming quarters.
PIVX
The acronym PIVX stands for Private Instant Verified Transaction. It was created by forking DASH, a coin which facilitates anonymous transactions. It has all the features of DASH, such as master nodes, instant send and private transfer. However, the network uses Proof-of-Stake algorithm, instead of Proof-of-Work (PoW). The coin cannot be mined, but can be earned as a reward by staking it in the online wallet. We had recently reported the reason for the rising prominence of this coin.
$PIVX core wallet release coming in March as per road map. Deterministic zPIV minting, Zerocoin zPIV Staking (zPoS), new wallet GUI design, tons of stability, usability & performance enhancements, bug fixes & more! https://t.co/FBwlfOovAn#PoSitivelyPrivate pic.twitter.com/oTCRsX9Gdu

— PIVX (@_pivx) February 25, 2018
New core wallet's features
Deterministic zPIV Wallet
Users will no longer need to keep new backups after each zPIV minting. By backing up a zPIV seed (similar to private key), users will have full backup of any zPIV minted in the future, and be able to easily import the zPIV seed to a new wallet and restore any zPIV minted with the seed.
zPIV Staking (zPoS)
Users will be able to stake zPIV just like normal PIV, but also earn higher rewards and maximize privacy and ease of use. With the proposed new block reward scheme, zPIV staking block reward will be 50% larger than PIV staking rewards. Although PIVX already has orders of magnitude higher anonymity set sizes than most privacy coins, and maturation time to prevent timing attacks, zPIV staking will further optimize privacy by ensuring zPIV minting and spending occur more frequently.
QT Wallet Design
The PIVX Qt wallet's graphic user interface will be streamlined and give easy access to options such as zPIV auto-minting, automatic backup on external storage, and auto-split threshold for staking.
In Wallet Proposal Tab
Users will be able to easily perform all PIVX governance functions from within the QT wallet's graphic user interface. There will be no need to access websites or vote from the debug console.
In Wallet Voting Tab
Users will be able to easily vote for all PIVX proposals from within the QT wallet's graphic user interface. There will be no need to access websites or vote from the debug console.
Automatic backup on external storage devices
Currently, the wallet can only make automatic backups in the original PIVX directory. Once implemented, the PIVX wallet will allow users to choose automatic backup locations, such as external storage devices.
Ledger Hardware Wallet Masternode Collateral Support
Storing private keys in a hardware wallet in an offline environment, or cold storage, affords the highest level of security. This feature will allow masternode collateral PIVs to be secured in a Ledger device, while simultaneously running masternodes, earning rewards, zDEX transaction fees, and voting.