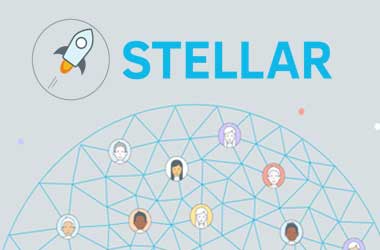 Through a tweet, Stellar has announced a partnership with YOVO, the first ever blockchain based mobile network. YOVO is creating a complete crypto-based mobile network on the Stellar chain. It is supported and funded through YO token. Notably, YOVO has recently moved to Malta, a country which is turning out to be the crypto-capital of Europe.
Presently, YO tokens can be purchased using Stellar and used on more than 500 mobile networks. During launch, it will be available in over 130 countries. YO tokens will also be a part of the incentivisation program. This means YO tokens can be earned by users for completing certain tasks within their mobile network.
This may include, but not limited to downloading and testing apps, shopping, completing tasks, making and receiving calls, and even registering with cryptocurrency exchanges. The YO tokens earned through these tasks can be spent in a number of ways (for example, to pay the phone bill).
This Mobile network are using the #Stellar #Blockchain https://t.co/UevYpFMhBS

— Stellar Lumens XLM (@Stellar_XLM_) June 12, 2018
Regarding migration of blockchain companies to Malta, Richard Skaife, the CEO of YOVO said "The world's most innovative mobile network is proud to call Malta, the global leader in blockchain, its home. We shall serve millions of digital money customers with mobile service from our Malta HQ and be an active part of the broader blockchain community that's growing daily on blockchain island. We are particularly grateful for the support of the Maltese Government through Junior Minister for Financial Services, Digital Economy and Innovation Silvio Schembri as we launch YOVO."
The alpha version of their product, YOVO GO is planned to be released sometime this month. The Malta headquarters will employ 30 people initially and would be opened with an starting investment of 20 million euros.
The introduction of blockchain based mobile phone network will have a huge implication for mainstream mobile phone companies across the globe. Furthermore, blockchain based mobile phone network can offer unmatched security of text messages and prevent 'phone tapping'.
YOVO management believes that Stellar team is the fastest when it comes to the creation of financial products that connects people across the globe. This was one of the main reasons for choosing the Stellar platform to build YOVO.
YOVO 's management has announced as follows
"We're very excited to share something we've been working on. Our universal top-up service YOVO GO lets you pay your phone bill with crypto almost everywhere – with support for over 500 operators worldwide from day one. Launching soon!"
The Maltese parliamentary secretary for Digital Economy, Silvio Schembri said,
"This news comes at perfect timing. Just today, the three bills—Malta Digital Innovation Authority Bill, Innovation Technological Arrangements Services Bill and Virtual Financial Assets Bill—are now at the second reading stage, and we look forward to enacting them into law."