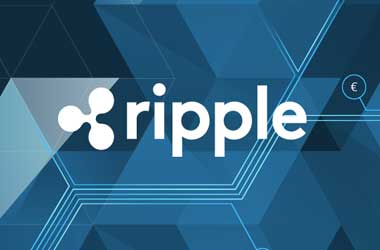 Ripple, the blockchain based real-time gross settlement system, announced that Cambridge Global Payments, a global provider of commercial payment solutions is launching a pilot program to test xRapid platform. Notably, Ripple coin (XRP) is the medium of exchange within the xRapid platform.
Cambridge works with businesses, large and small, to facilitate critical and secure payments for fuel, toll, lodging, and general payables through its own proprietary payment networks in North America, Latin America, Europe and Australasia.
Cambridge currently has over 13,000 clients around the world and handles $20 billion in international transactions annually. According to Ripple, incorporating XRP in those flows will provide Cambridge' clients with a cross-border payments experience that is significantly faster, cheaper and more transparent. Cambridge is a subsidiary of Fleetcor technologies, a provider of fleet cards and specialty payments to businesses.
We're happy to announce Cambridge Global Payments @cambridge_fx is using $XRP in an #xRapid pilot to provide its 13,000 global customers with faster, cheaper and more transparent cross-border payments. https://t.co/dEoL1jVAdh

— Ripple (@Ripple) March 1, 2018
Cambridge joins five major financial institutions who have publicly announced that they are piloting xRapid, including Cuallix, MoneyGram, IDT Corporation, Mercury FX and Western Union. We have covered those stories in detail.
The institutions mentioned above are also exploring xCurrent, Ripple's enterprise software for messaging and international transaction settlement currently used by over 100 financial institutions.
Mark Frey, chief operating officer for Cambridge Global Payments, is confident that blockchain powered solutions like xRapid can not only help Cambridge improve their customers' payments journey, but also spur critical innovation in their industry.
Frey said
"We are excited for the insights this pilot program is expected to deliver, and we will use that information to help both Cambridge and FLEETCOR develop our use cases for blockchain in international payments. We strive to deliver best-in-class cross-border payments services, with speed and transparency. We look forward to exploring how Ripple can help us continue to improve the customer experience using new technology"
Ripple's director of business development, Danny Aranda, believes that partners like Cambridge recognize the revolutionary potential using XRP has for financial institutions.
Aranda said
"We're focused on working with partners like Cambridge that understand the benefits of digital assets and are serious about using XRP to overcome the inefficiencies in the global payment system. We look forward to collaborating with Cambridge during this pilot to enhance the speed and transparency of cross-border payments for their clients."