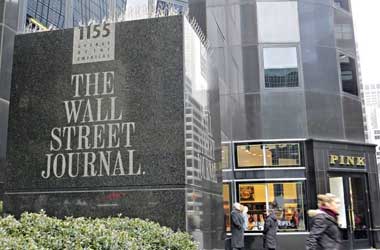 Wall Street Journal has published a report based on its recent study of cryptocurrency markets. The report states that dozens of "pump groups" who are active on crypto community's favorite messaging app Telegram are rigging crypto prices on a number of cryptocurrency exchanges. These "pump groups" are responsible for generating a trading volume of about $825 million in the first half of 2018.
After conducting a detailed study of trading data and online chat between crypto traders on Telegram and Discord, the Wall Street Journal identified 175 "pump and dump" schemes involving 121 cryptocurrencies. Furthermore, the study also found 63 groups involved in active marketing of various pump schemes.
"pump-and-dump" schemes are orchestrated by groups which create hype about an asset, causing the price to spike. This would be quickly followed by dumping the asset at a high price, resulting in a considerable profit in a short time frame. As cryptocurrency exchanges mostly operate in unregulated jurisdictions, price rigging groups are devoid of legal worries. In traditional markets, price rigging would lead to penalty, permanent ban and even jail time in some cases.
The report published by Wall Street Journals has listed the steps followed in a typical "pump and dump" scheme as follows:
Specify a date, time, and place (one of the liquid online exchange supporting cheap altcoins are selected for price rigging).
At the pre-determined time, provide signals before pumping the altcoin.
Unsuspicious traders who do not wish to miss the opportunity start purchasing the cryptos at the available price, without understanding the trap.
Sell the crypto a few minutes/hours later.
Notably, the study also found out that the pump groups charge a monthly fee of between $50 and $250. The short-term gains make it attractive to new traders. However, several traders lose money due to these "pump and dump" schemes. The Wall Street Journal interviewed 27 year old Taylor Caudle, a San Diego resident who lost $5,000 in ~30 seconds in January. The crypto token which was pumped and dumped was DigixDAO. It was listed in Binance in November 2017. Caudle had used his credit card to participate in the operation.
The US regulators are well aware of the price manipulation practices that plague cryptocurrency exchanges. The CFTC, which considers cryptocurrencies as commodities, has warned people to avoid investing in tokens based on social media hypes and sudden price hikes. The Commission has suggested investors to do a thorough research before investing in a cryptocurrency.
During the February Senate hearing, CFTC Chairman Christopher Giancarlo, said the following about price manipulation in cryptocurrency markets.
What we will do and we are doing is looking for fraud and manipulation. And we intend to be very aggressive.