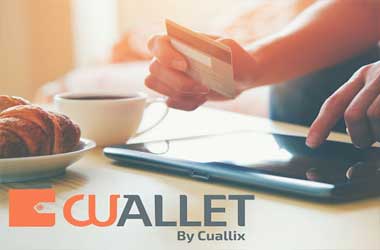 Cuallix, a non-banking financial institution operating as a payment processor in the US, Mexico, and other countries, has announced that it has joined RippleNet for processing international fund transfers.
The exciting news for crypto currency investors is that Cuallet, a product from Cuallix, will be using xRapid platform, which uses Ripple (XRP) coin as the medium of exchange.
In its announcement, Cuallet has mentioned the three main reasons for joining Ripple. They are:
• Speed and certainty
• Liquidity management
• Connection standardization
Cuallet has also detailed how xRapid platform enables international payment transfer in a matter of few seconds. According to Cuallent, whenever a payment is initiated by its customer, the fiat will be converted to XRP at the best possible rate and sent to the destination where it will be again converted back into the domestic currency at the best exchange rate. It will be finally credited to the recipient's account. The entire process will happen in a matter of few seconds.
Cuallet has stated that it will be the first financial institution using XRP for fund transfer in the US and Mexico.
What is Cuallet?
It is a digital account that gives users access to online banking services for free without the need for a traditional banking relationship. Cuallet provides unbanked and non-banked consumers with credit products, payment processing and access to national and international payment networks.
Cuallet portfolio of products and services consists of: credit cards, commercial loans, payroll loans, domestic and international money transfers, bill payment for the US and Mexico, a personal electronic wallet and a payments platform for businesses. The proprietary products are scalable worldwide and facilitates multi-currency, B2B, P2P, P2B transactions. The facility is both web and mobile enabled.
Cuallet Electronic Wallet lets users to do money transfers, bill payments, airtime recharge, and gives access to online and in-person transactions worldwide. Customers can load funds by cash deposit in more than 100,000 locations in the Cuallet network, and/or via bank transfer and/or credit/debit card.
RippleNet continues to strike deals at an extraordinary pace. It has entered into agreement with MercuryFX, MoneyGram, IDT Crop, Western Union, UAE exchange, Central bank of Saudi Arabia, IndusInd bank of India, Santander, and LianLian International, to name a few, in the past two months.